62-year old Kristin Vik has not abandoned hope of securing a conviction in the case of her murdered daughter Martine Vik Magnussen, as she pleads directly with suspect FA's lawyer mother.
This article has been updated after we received an email from Mr. Shaher Abdulhak. See below for his condolences to the Magnussen family.
---
Almost 3650 days have passed since the young student Martine Vik Magnussen was murdered in London. In the Norwegian capital Oslo her mother is still in mourning.
Farouk Abdulhak's mother, 62 year old Rowayda Michael Besher, lives in Cairo, well aware that her son is wanted all over the world for the criminal act.
«I stongly appeal to the suspect's mother to contribute actively to the effect that her son gives himself up to the police and faces a trial. He should take responsibility for his actions, whatever the outcome may be. His mother still has her son alive, I will never get Martine back,» said Kristin Vik.
Wednesday March 14th is the 10th anniversary of Martine Vik Magnussen's murder. The Norwegian student and her fellow student Farouk Abdulhak, the son of a billionaire, left the nightclub Maddox together in a taxi. While the 23 year old's life ended in Abdulhak's apartment, he escaped to his native Yemen.
Farouk is the Scotland Yard's only suspect in the murder case, and wanted by British police.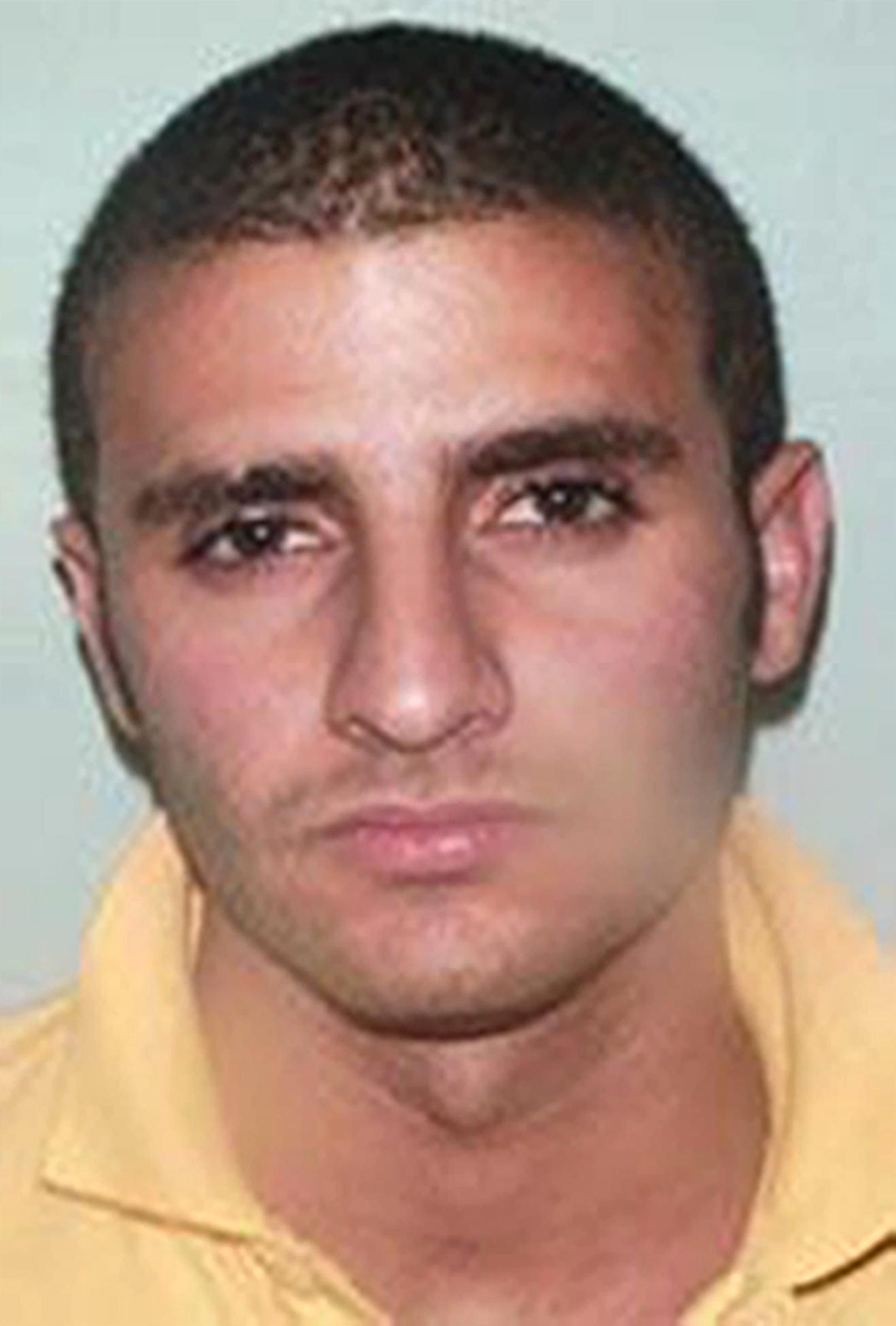 Martine's family members have struggled for ten years, trying to make him report to the police. Her father, 66 year old Odd Petter Magnussen, has played the high profiled role. Kristin Vik's effort has been less visible.
«Some say time heals all wounds. This is not the case for me. The pain may be somewhat relieved, and I have learned to live with my sad fate. Martine left a void which will always be painful. It hurts so much more that the suspect's family works against us by obstructing his giving himself up to the British police.
An extra burden, according to Kristin Vik, is the fact that there was no trial, and that no legal end has been set.
«A dead body was found...»
Sandvika shopping mall on Saturday, March the 15th 2008. Kristin Vik has a few things to do before the Easter holidays. Her eldest daughter Martine is expected home on a flight from London the next day. As Kristin Vik's phone rings, it is Martine's best friend calling: «Hi, Kristin, I have to tell you something. Martine has disappeared.»
Kristin Vik drives in a hurry to Nesøya outside of Oslo, to the house where Martine and her siblings Matilde and Magnus grew up. Mrs. Vik herself lived there until she divorced Odd Petter Magnussen eight years before.
The familiy try desperately to book an immediate flight to London, but in vain. Only the next morning, March 16th, can they board an SAS plane in Oslo. A few hours later they arrive at Belgravia police station. They are welcomed by three uniformed police officers. One of them speaks up:
«A dead body was found in the cellar of the apartment building where Farouk Abdulhak lives. We have a reason to believe that it is Martine.»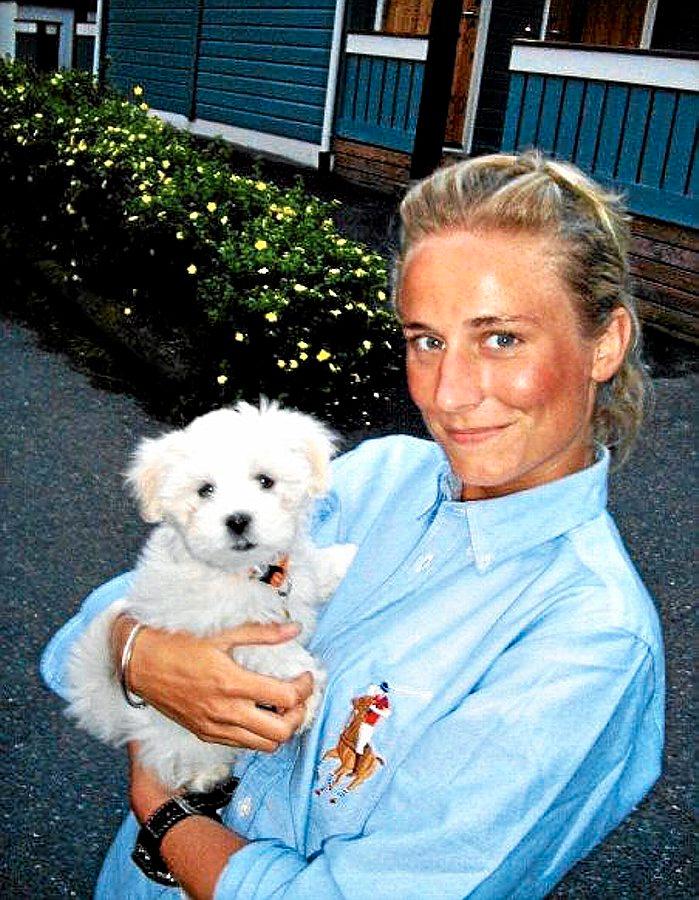 The painful phonecall
Ten years later Aftenposten has an appoinment with Kristin Vik at Nesøya. Although she is the main interlocutor, she suggested that even Odd Petter Magnussen, Martine's father, should be present.
«I am so relieved that the four of us were together in London as we received the news that Martine was found. I was spared the burden of calling her siblings to convey the gruesome message. I think in fact this was instrumental in helping me move on with my life. The news of her death hit us simultaneously, equally brutal. There was no room for subjective or personal interpretations» said Kristin Vik.
Still there was one phone call she had to make.
«I had to inform my parents in Stryn (in Western Norway) about the tragedy, and my father answered the phone. Having to tell a grandfather that his vivacious little girl was gone for ever, was one of the hardest challenges of my entire life. It was impossible to do it in a good way. That conversation has burned into me.»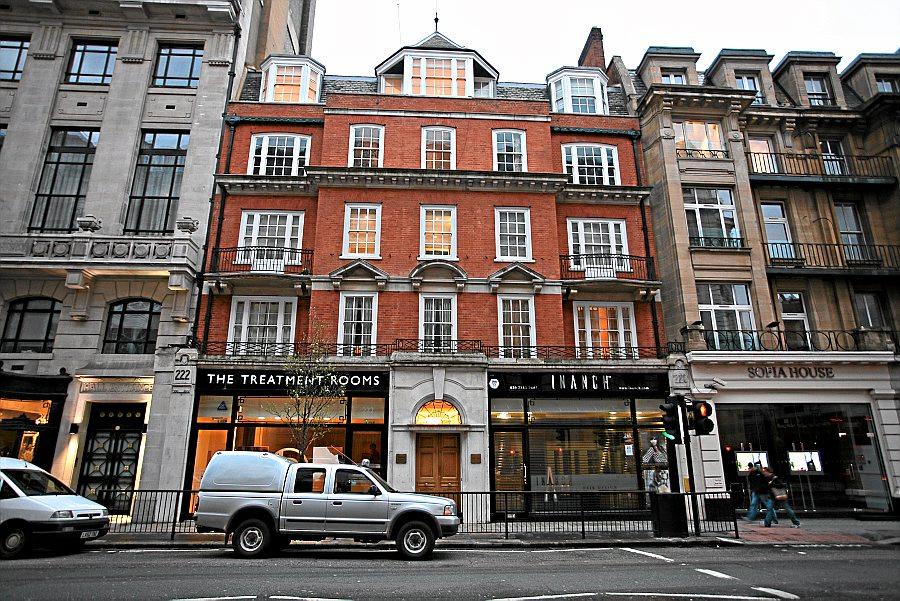 The escape
The entire, true history of what actually happened between Martine Vik Magnussen and Farouk Abdulhak after they left the Maddox club and in his apartment in 222 Great Portland Street, may never be told. But the body had severe bruises on her neck, and the post mortem showed that she had been raped and strangled. There were also signs that Martine had fought for her life.
While she was lying, partly hidden under building materials in the cellar, Farouk Abdulhak was busy leaving London. He booked a business class flight to Cairo.
Late in the evening on March 14th, the plane landed in the Egyptian capital. From there he travelled on to Yemen. By what means, is unclear.
«Fantasy is more gruesome than reality»
Unaware of all this, Kristin Vik was in a state of shock. The only comfort was that the family stayed together, and they got invaluable assistance from the minister at the Norwegian Seamen's church, Torbjørn Holt.
- He did not try to smooth over what happened. He said things were going to get worse after the first shock, until some kind of normalcy might return, slowly to our daily lives. Holt also hinted discreetly that I should be present at the identification of Martine in Westminster Coroner's Court, stressing however that this was entirely my own choice.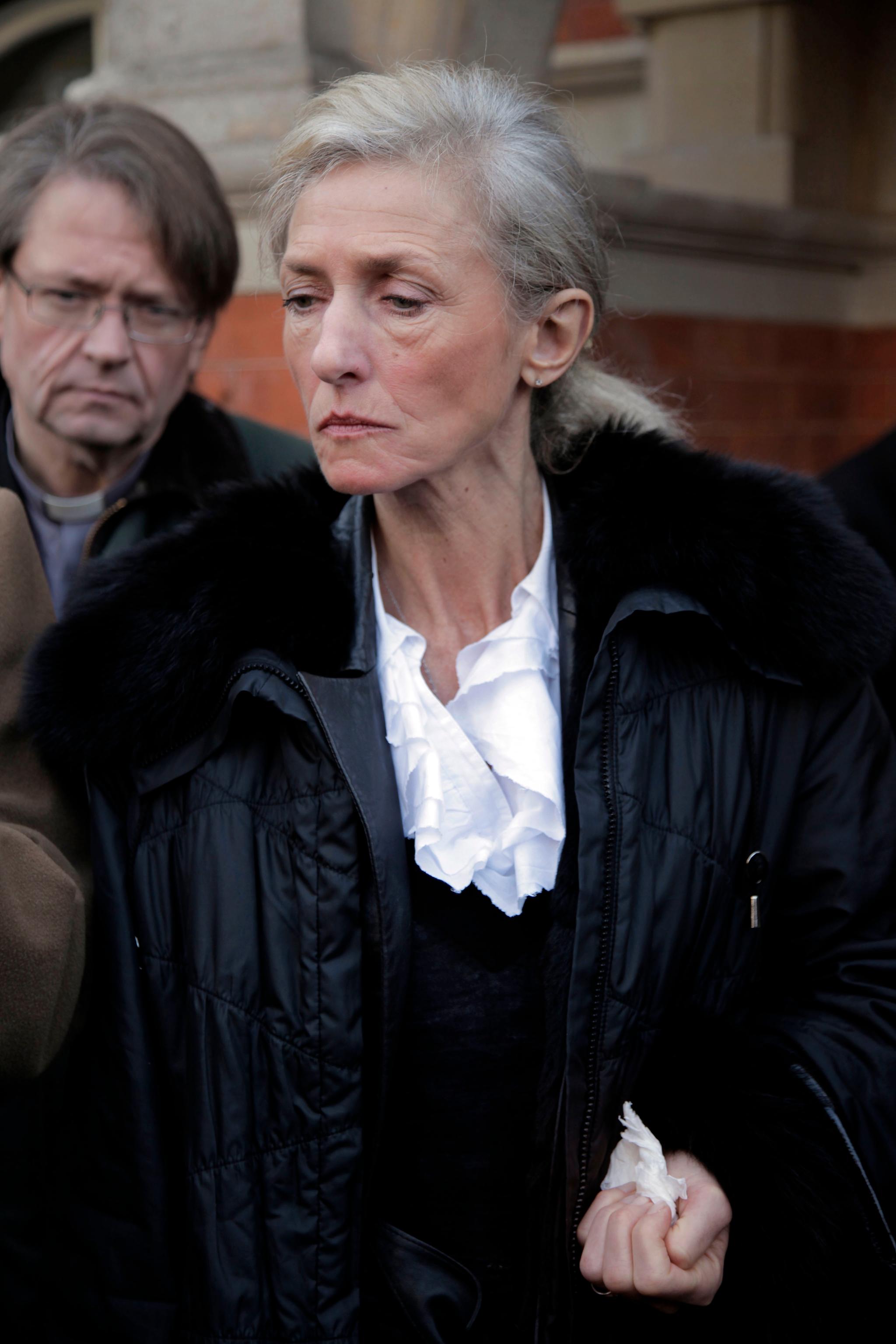 In a small chapel, the girl with the blue eyes and long blonde hair was lying on a stretcher. The forensic staff had covered her with a blanket.
«I remember Mr. Holt saying that fantasy is often more gruseome than reality. What you have seen with your own eyes, will leave no room for fantasy to run wild and create incorrect images.»
Kristin Vik is convinced she did the right thing when she followed the priest's advice. In retrospect she says this honest handling of grief helped her decicively in getting through the pain.
Martine's mother said she will never forget the support from Scotland Yard's Detective Chief Inspector Jessica Wadsworth, who was also present in Martine's funeral.
«She showed us an incredible human warmth, while at the same time supervising the complicated police investigation»
Norwegian authorities, on the other hand were absent, according to Kristin Vik.
«I do not wish to be nagging, but the Norwegian embassy's staff were acting in a cold and professional way. They were concerned with formal matters, such as the cost of having the coffin shipped to Norway, and different practical matters.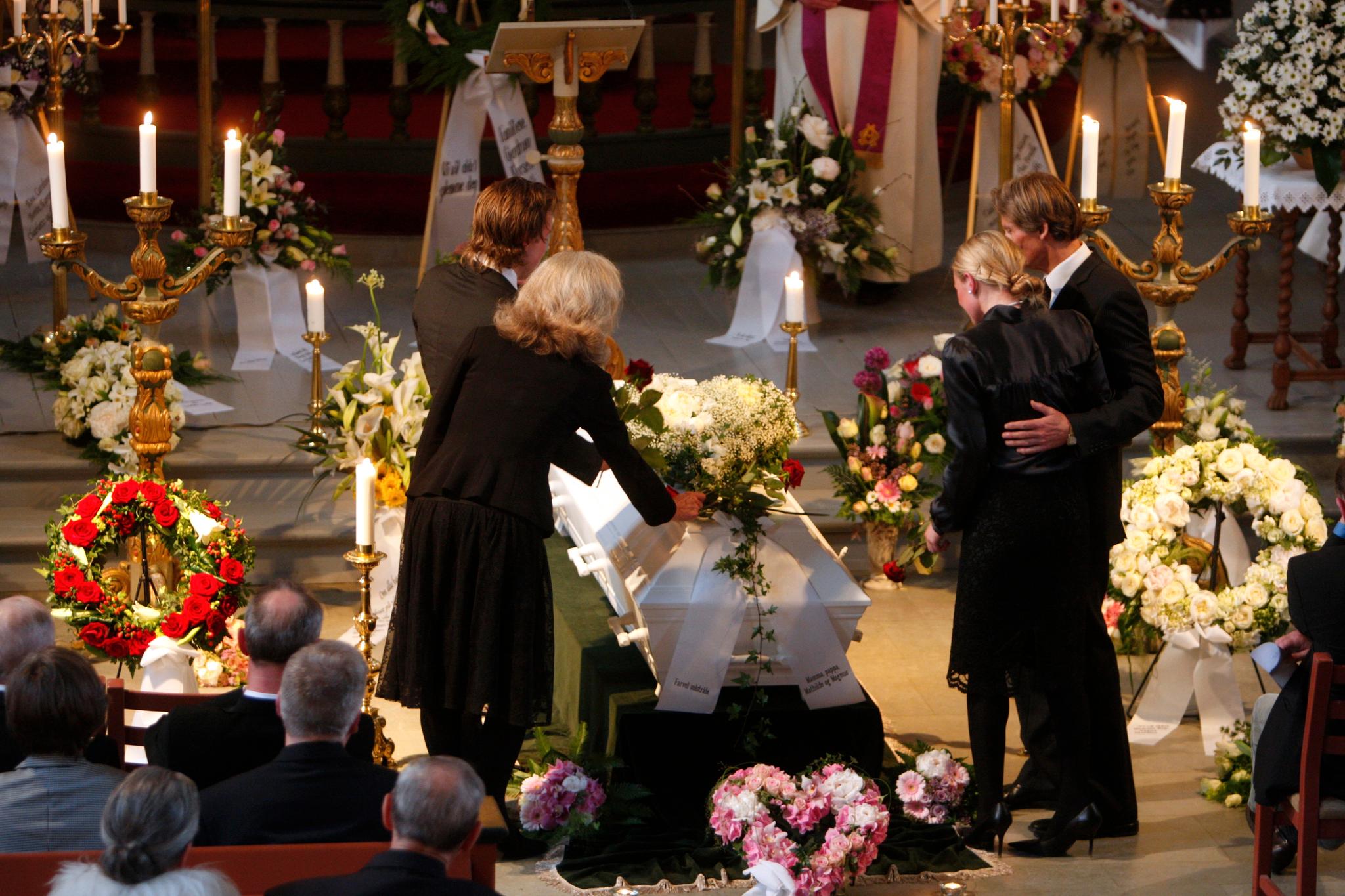 Living in luxury
Heliopolis, Cairo. The Iskandar el Akbar street is situated in the embassy district, close to a buzzing motorway. Farouk grew up in a fashionable villa, protected by high walls, armed guards and green hedges. Today his father, 80 year old Shaher Abdulhak, lives here with his wife Rowayda (62).
Farouk's siblings Salwa (28) and Khalid (33) have moved out, according to Aftenposten's informations. But the family often come together in different recidences in London, Paris and Texas.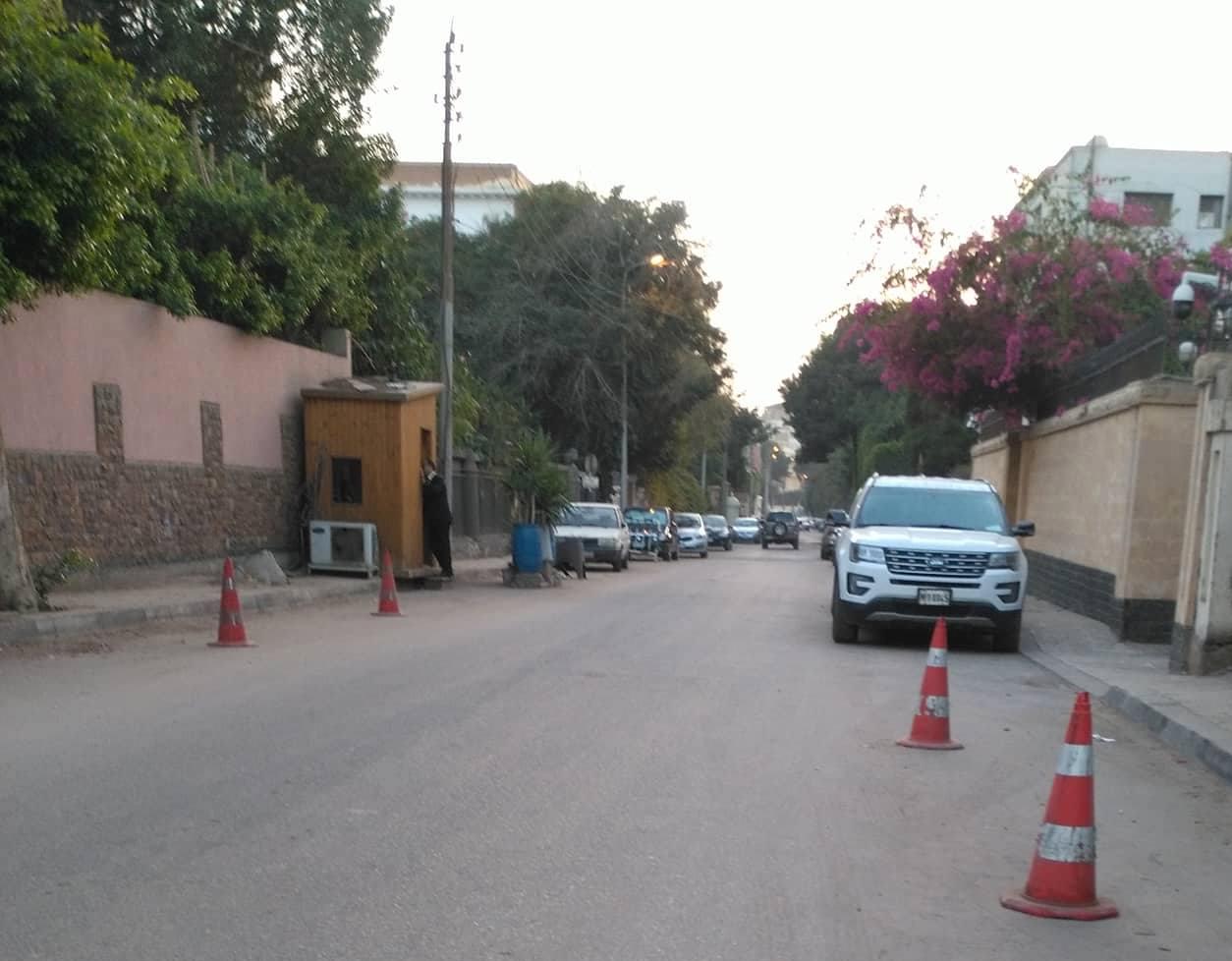 Yemeni Shaher Abdulhak (80) runs his business empire from the offices of Mac Investments in Cairo. Upon Aftenposten's inquiry, his secretary said «he is out travelling, as he almost always is».
Forbes magazine has rated Shaher as no. 4 on the list of successfull businessmen in the Middle East, with a fortune of several billions.
Rowayda Besher is a Syrian-American, and her family lives in Texas. She met Shaher in the 1980's and was 31 year old when she gave birth to Farouk in a hospital in France. Besher has earned a law degree, but she is not active as a lawyer.
Aftenposten mailed a letter to Rowayda Michael Besher's residence in Cairo, requesting an interview. The letter also contained the questions we wanted to discuss, and was delivered by hand to her in person at 11.19 am on February 24th this year. A receipt was signed by one of the family's staff.
However, she never answered. When Aftenposten called her at home, the telephone was answered by a woman who declined to reveal her name.
She speaks English perfectly, but maintained she does not know anyone by the name of Rowayda Besher or Shaher Abdulhak. Then she got irritated, and said we must have dialled the wrong number and put the receiver down.
We tried in vain to get in touch with Farouk's siblings Kahlid and Salwa, plus Rowayda's relatives in America.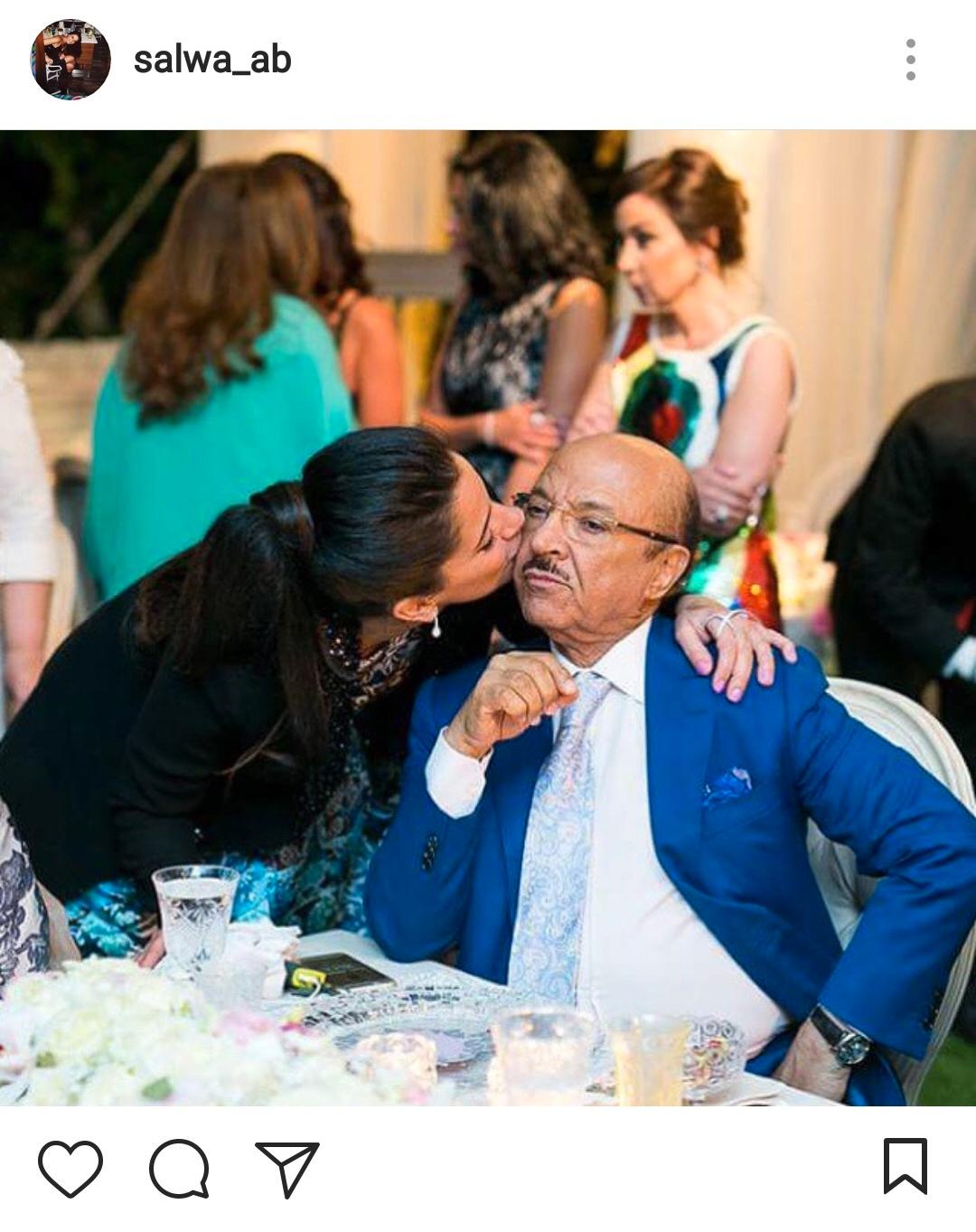 None of them were willing to talk to us or answer any questions. But images posted in his sister Salwa's private instagram account show that the entire Abdulhak family, apart from Farouk, are living as before: In luxury, in Cairo, America, Paris and in holiday resorts like Mykonos, Greece. These pictures have not been published before.
«The fact that Farouk's mother, wherever she is, will do nothing to make her son turn himself in, and refuses to answer questions, demonstrates an obvious lack of judicial responsibility. Moreover, as a fellow human she shows that she is boundlessly selfish», said Kristin Vik.
Where is Farouk Abdulhak?
Farouk Abdulhak himself is allegedly married, and is the father of one child. He probably lived in Yemen's capital Sanaa and near the city Taiz the past years, according to information Aftenposten obtained from sources in Yemen. Others said he may have left the country, probably with a new identity and a new appearance.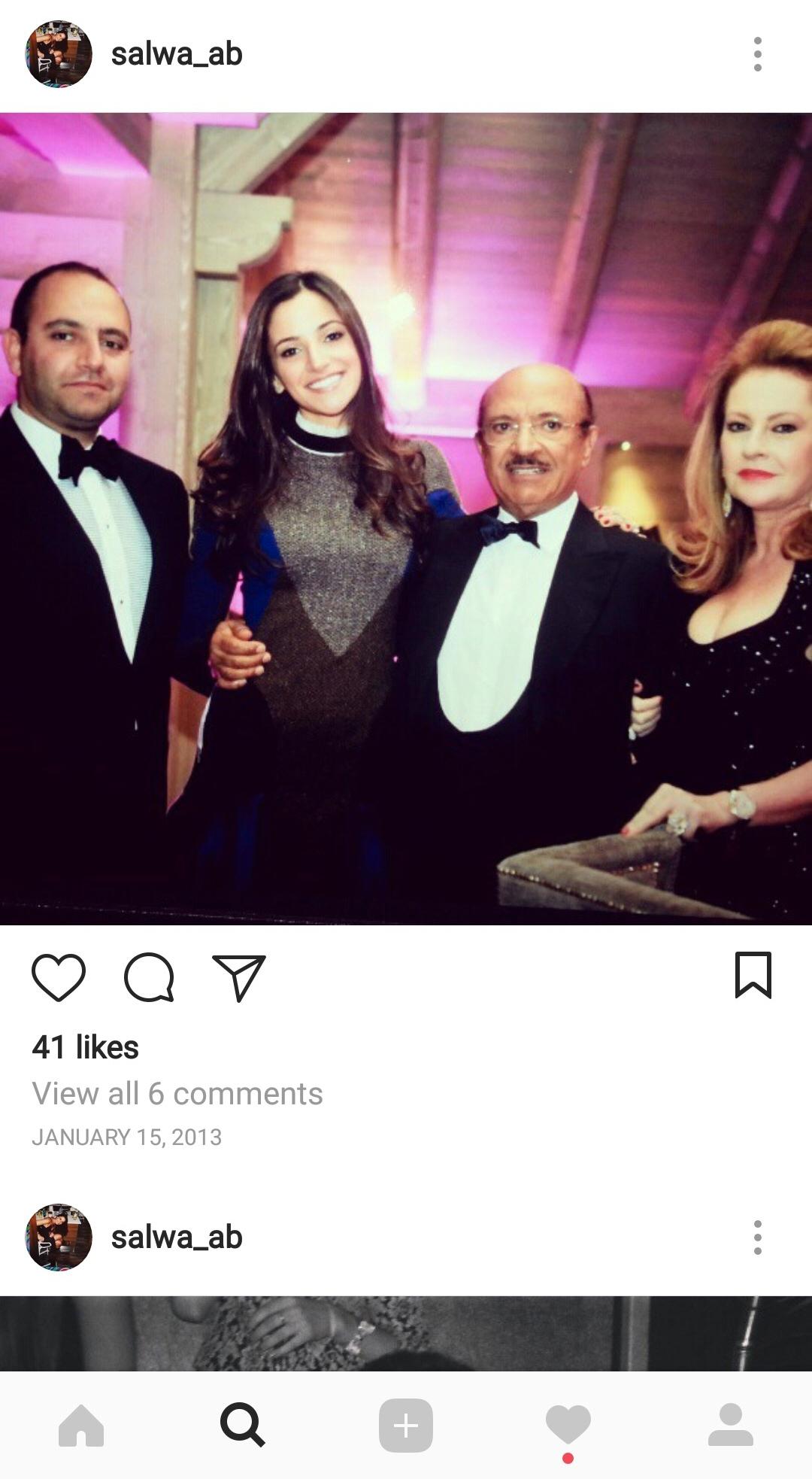 British police will not say whether they possess pictures of Farouk Abdulhak which were taken after 2008.
Aftenposten's contact person in Sanaa visited the street near the Abdulhak family residence, which had appearantly been deserted for some time. Just like his father's house in Cairo, it is shielded by high walls and gates.
All the time since his escape from London, Farouk has enjoyed the protection of his father, his money, influence and his large network of allies and contacts. Shaher Abdulhak was a close friend of Yemen's president Ali Abdullah Saleh, who was assassinated in December 2017, making the situation in the country more unresolved than ever.
Shaher Abdulhak was reported to the police in Norway by an anonymous Norwegian businessman in December 2009, for assisting his son's escape and helping him evade prosecution.
The case was promptly dismissed, because it is not a crime in this country to hide or contribute to concealing your next of kin, even if they comitted a criminal act.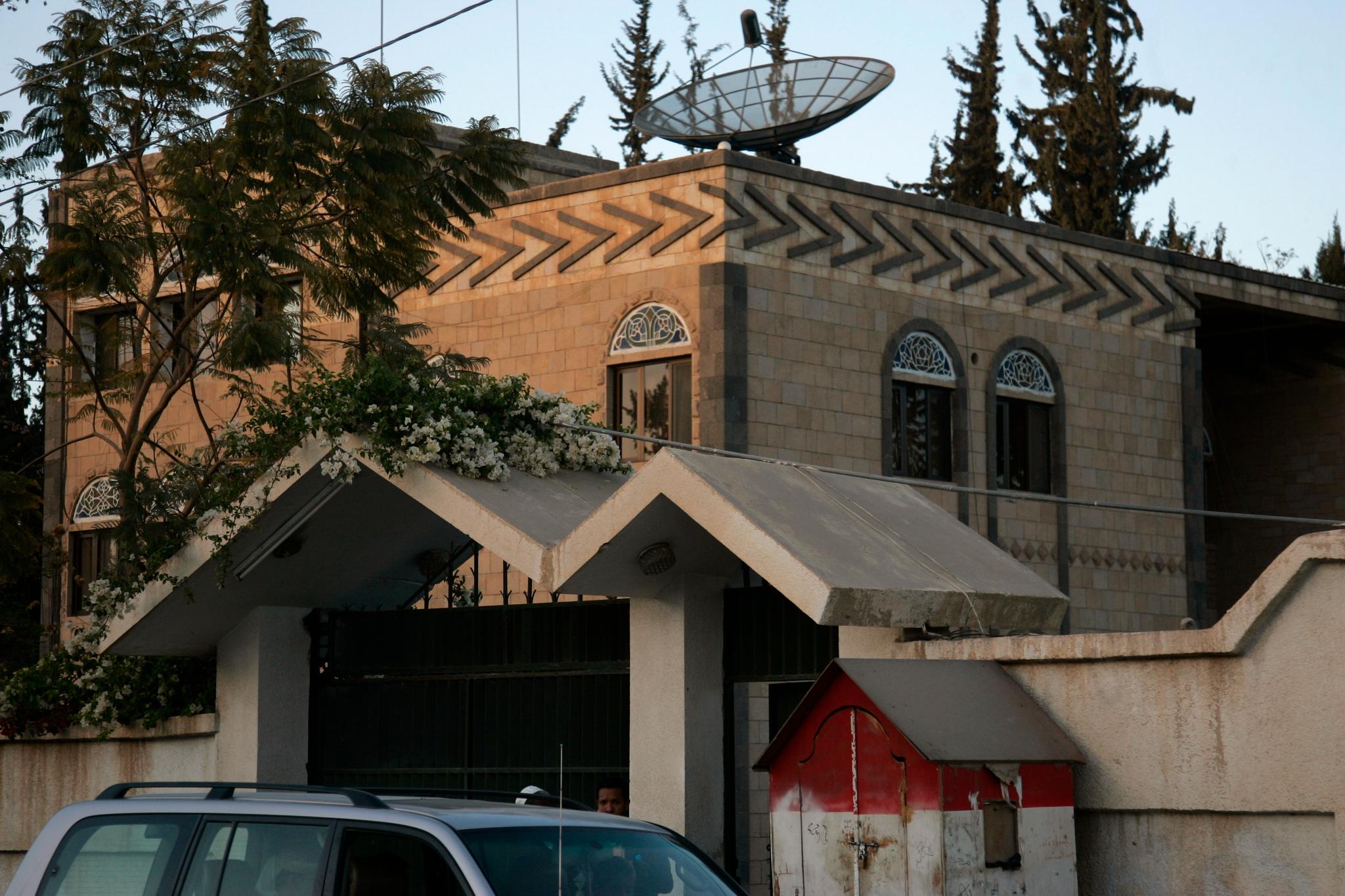 «I don't have revenge in mind»
As the United Kingdom and Yemen do not have an extradition treaty, Farouk Abdulhak would have to appear voluntarily in London in order for an interrogation and trial to be held. Should he be forced to come, his defence attorneys could dismiss the case.
That is why Kristin Vik's sole hope is that Abdulhak's mother Rowayda Michael Besher or her husband will use their influence to persuade their son to appear in court and serve his eventual sentence.
«He is the only suspect, and is living a comfortable life in freedom. I do not hate him, and I have no revenge in mind. Whatever I say and do, I cannot get Martine back. She is gone, for ever.»
«Do you think the suspect will ever tell the truth about what happened between him and Martine?»
«I doubt that. Even if Farouk would testify, I could never know if he told the truth, if he would deny, distort or belittle his own role. But he would have to answer, and possibly serve his time. That would imply a sort of closing of this case, and give me a certain peace.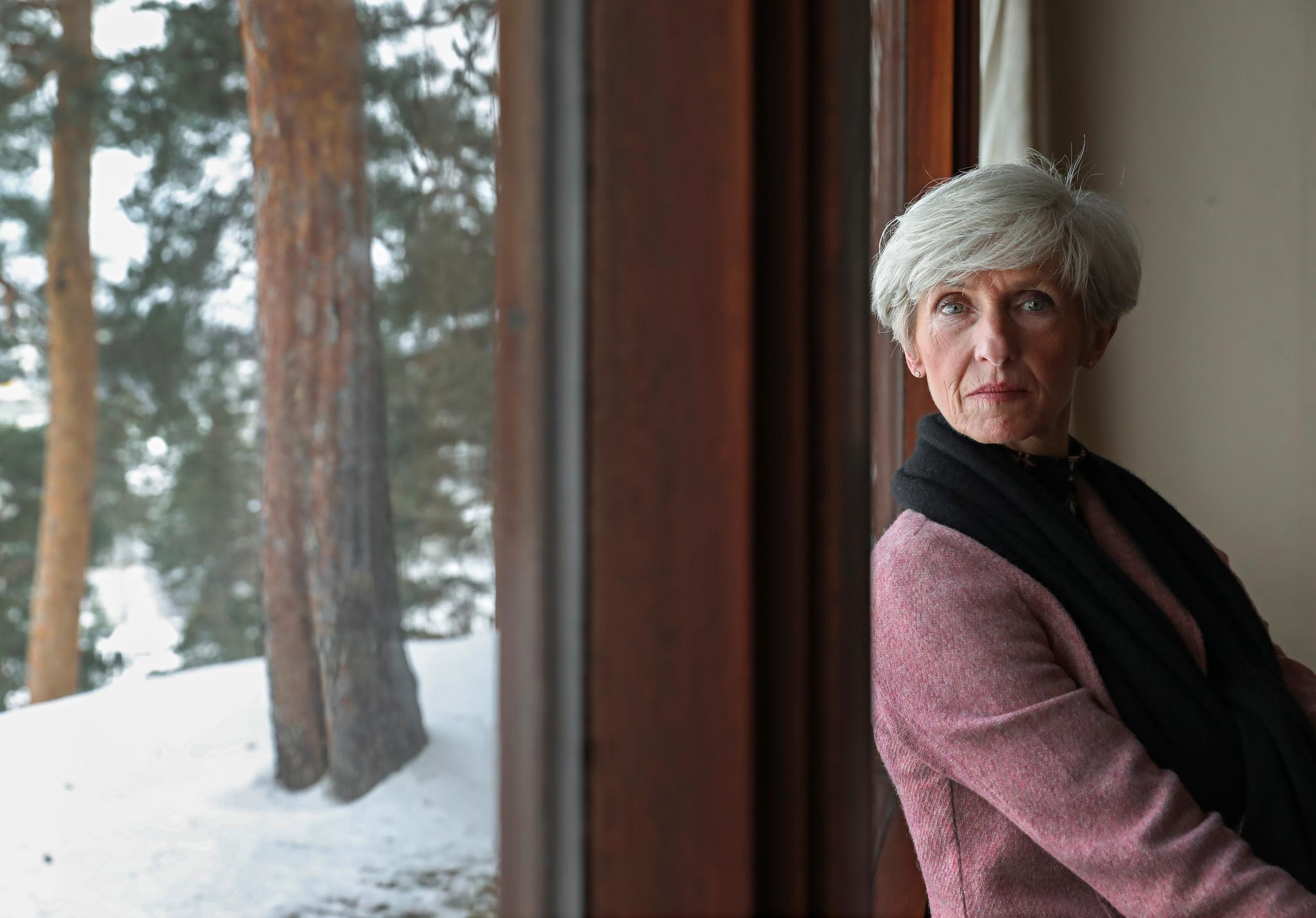 Before and after Martine
Kristin Vik acknowledged that there exists a situation she would call «before and after Martine»
«Nothing will be as it was, and nothing will ever be fine again. However, I do not want to cultivate grief, I will not enter the dark room, a place where it is just painful to stay.
She never marks her dead daughter's birthday nor even Christmas eve.
«But I may suddenly be overwhelmed with sadness when I hear something on the radio or get other associations with Martine. It hurts all the time.
Kristin Vik said Norway should not accept that this case remains unsolved, even if it is complex. It is contrary to basic justice that persons who are being suspected of the worst crime ever should go free. The fact that the suspect can simply disappear across a border, without any consequences for him, sends out extremely dangerous signals, according to mrs. Vik.
«Nobody should be able to just run away, like Farouk Abdulhak did».
Other sources: Aftenposten's archives, Marianne Vikås: Jakten på rettferdigheten (The Hunt for Justice)
---
Shaher Abdulhak: Our heartfelt condolences to the Magnussen family
Yemeni billionaire Shaher Abdulhak (80) comments Monday for the first time on the situation ten years after the murder on Martine Vik Magnussen, where his son Farouk is the only suspect:
«We send our heartfelt and sincere condolences to the Magnussen family,» Mr. Shaher Abdulhak states in an email, sent to Aftenposten via his attorney Michael O'Kane.
«Over the past years the family have used their best efforts to try and resolve this terrible incident and we are committed to this path,» states Mr. Abdulhak, and finishes:
«May god bless the family of the deceased.»
---
Norway's foreign ministry: Following up the case
Norway's government will continue to follow up the Martine-case in cooperation with British authorities, according to the Foreign Ministry's spokesperson Guri Solberg.
This involves meeting representatives of Yemen's authorities or other nations that might contribute to bringing the suspect to court in Great Britain.
«But the war in Yemen is complicating this case even more».
«How are you going to work, concretely?»
«We are not authorized to inform about details in our work with single consular matters, which are subject to legal confidentiality.»
Ms. Solberg says the FM understands the frustration of Martine Vik Magnussen's family, that the case remains unsolved.
British authorities are responsible for the prosecution in this case. Recently Norway initiated a meeting with the Metropolitian Police and the British Foreign Service in London, according to Guri Solberg. But she will not say when exactly it happened, and who took part in the meeting.
---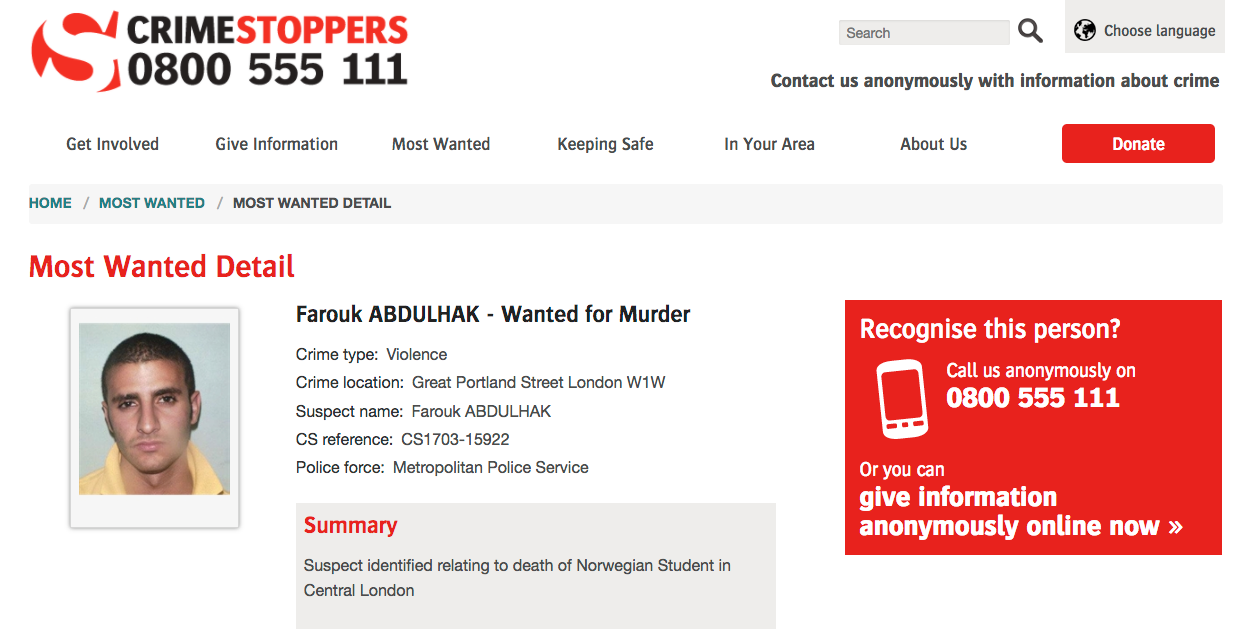 British authorities refuse to answer questions about the Martine-case
British autorities will not say whether they maintain a dialogue with Shaher Abdulhak, or if they are willing to accept that his son, the murder suspect, may serve his time in a different country after a possible sentence in Britain.
British police have issued an arrest warrant for Farouk Abdulhak, suspected for the rape and murder of Martine Vik Magnussen. He lived in the apartment building where she was found dead, but managed to board a commercial flight to Cairo before the murder was discovered. From Cairo he travelled to his native Yemen.
He as been wanted worldwide by Interpol since 2008, and was named by British police as the only suspect.
Will neither confirm nor deny
British foreign minister Boris Johnson does not wish to answer Aftenposten's questions about the diplomatic efforts to get the murder suspect Farouk Abdulhak extradited for a trial in Britain.
The Foreign Ministry in London refers to the Ministry of the Interior for an answer, but even they don't want to comment on Aftenposten's questions. According to the press office they will never confirm nor deny whether an extradition request has been granted until the person in question has been arrested. The Ministry will not comment on whether they have been in contact with Shaher Abdulhak or his lawyers.
Wealthy father keeps quiet
The British also refuse to say whether there has been some kind of dialogue with the authorities in Yemen, or whether they have considered accepting a proposal to let the suspect serve his time in Egypt after a trial in Britain. His father, mother and several family members live in Cairo.
There is no comment from the British side on how or to what extent they have been cooperating with Norwegian authorities in this case in recent years.
On several occasions during the past weeks Aftenposten has tried to approach Farouk Abdulhak's wealthy father Shaher Abdulhak, who even runs businesses in tax havens. Neither he himself, nor his lawyers, have responded.