Shaher Abdulhak, murder-suspect's father: Will support Martine's family in their efforts to solve the case
Ten years after Martine Vik Magnussen (23) was killed, Shaher Abdulhak, the father of the murder-suspect, sends his condolences to the Norwegian family.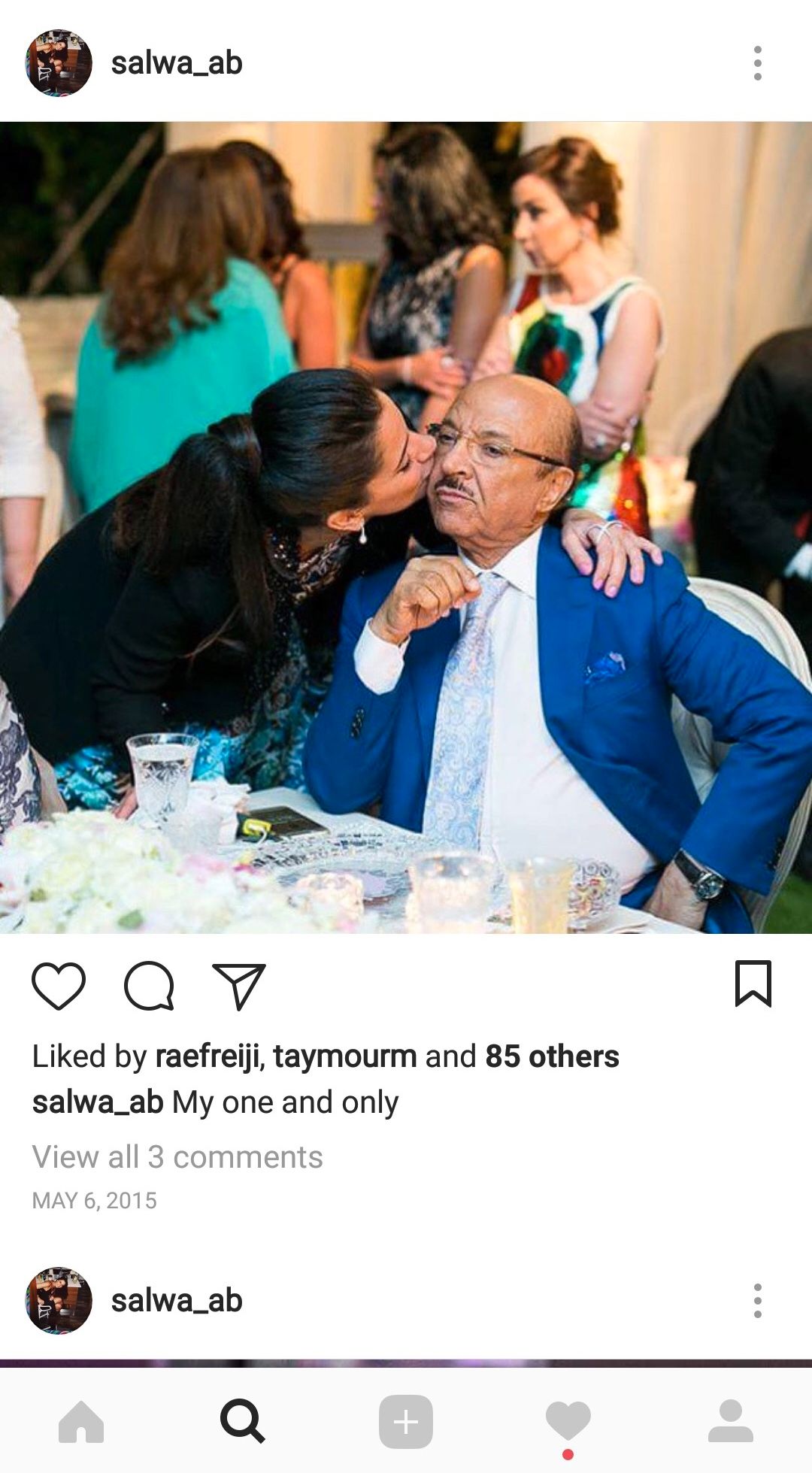 The Yemeni billionaire Shaher Abdulhak commented for the first time this week on the situation, ten years after the murder in London, where his son Farouk is the only suspect.
«We send our heartfelt and sincere condolences to the Magnussen family», he wrote in a statement sent to Aftenposten via his British lawyer Michael O'Kane.
Abdulhak added that members of the Norwegian family have used their best efforts during the past years to try and resolve «this terrible incident». He underlined that the Abdulhak-family will support the Magnussen-family's efforts to solve the case.
«May God bless the family of the deceased», he wrote.
The lawyer O'Kane said Shaher Abdulhak will make no further statements.
One of the Middle East's richest men
Wednesday March 14th marks the 10th anniversay of the murder. The Norwegian student Martine Vik Magnussen left the night club Maddox in a taxi with her fellow student Farouk Abdulhak.
While her life ended in Abdulhak's home, he escaped to his native country Yemen.
Farouk Abdulhak is the only suspect, and is wanted by British police. Ever since that day in 2008, the murdered 23 year old's family have tried to make him report to the police.
Aftenposten has several times during the past weeks requested an interview with the suspect's father. He however shuns publicity, and never grants interviews.
Kristin Vik: Cannot take this seriously
Last Saturday Aftenposten published a story on 62 year old Kristin Vik, who has not given up efforts to see the murder of her daughter Martine Vik Magnussen brought before court.
She appealed directly to the suspect's mother, who has a law degree, for help.
Mrs. Vik commented on Shaher Abdulhak's statement to Aftenposten:
«Receiving condolences from the suspect's family 10 years after Martine's murder is inappropriate, and should hardly be taken seriously»
«My spontaneous reaction is that I would like to hear from Shaher Abdulhak and his family what they have undertaken, what is preventing them from having their son extradited and where the whole process has stopped», said Mrs.Vik.
For ten years the 23 year old's family have undertaken intensive efforts to make him give himself up. The victim's father Odd Petter Magnussen did not wish to comment on Abdulhak's statement for now.
The Abdulhak-family live in Egypt
The Iskandar el Akbar-street is situated in the embassy district, near a buzzing motorway. Farouk Abdulhak grew up in a fashionable villa, protected by high walls, armed guards and green hedges. At present his father Shaher Abdulhak (80) and his wife Rowayda Michael Besher (62) live in the house.
Farouk Abdulhak's siblings Salwa (28) and Khalid (33) have moved out, according to Aftenposten's informations. However, the family frequently come together in their houses in London, Paris and Texas.
Yemeni Shaher Abdulhak is running his business empire from the Cairo offices of Mac Investments. Aftenposten called his secretary last week, but we were told that «he is out travelling, as he normally always is.»
Forbes Magazine has listed Shaher Abdulhak as no. 4 among the Middle East's most successful businessmen. He owns a billion dollar fortune.
No reply to our questions
Rowayda Michael Besher is Syrian-American, and her family live in Texas. She met her husband Shaher in the 1980's, and was 31 year old when she gave birth to Farouk in France. Besher has a law degree, but she does not practice as a lawyer.

Aftenposten sent a letter to Besher's residence in Cairo with questions and a request for an interview. It was delivered by hand to her personally at 11.19 am on February 24th this year, and signed by one of the family's staff.

Besher never answered. When we try reaching her at home, the call is answered by a woman who declines to tell her name.

She speaks English perfectly, but says she is not familiar with anyone by the names of Rowayda Besher or Shaher Abdulhak.

Equally in vain we tried to contact Farouk Abdulhak's siblings Kahlid and Salwa, and the relatives of their mother Rowayda Basher in America.

Obviously none of them wish to talk or answer any questions. But pictures from the sister Salwa's private Instagram account show that the entire Abdulhak-family, apart from Farouk Abdulhak, go on living like before: In luxury, in Cairo, Paris and in holiday resorts like Mykonos, Greece.

These images have never been shown in public before.

,