The Money Miners
How could millions in public funds be transferred to a company with an Interpol fugitive as one of the owners and board members?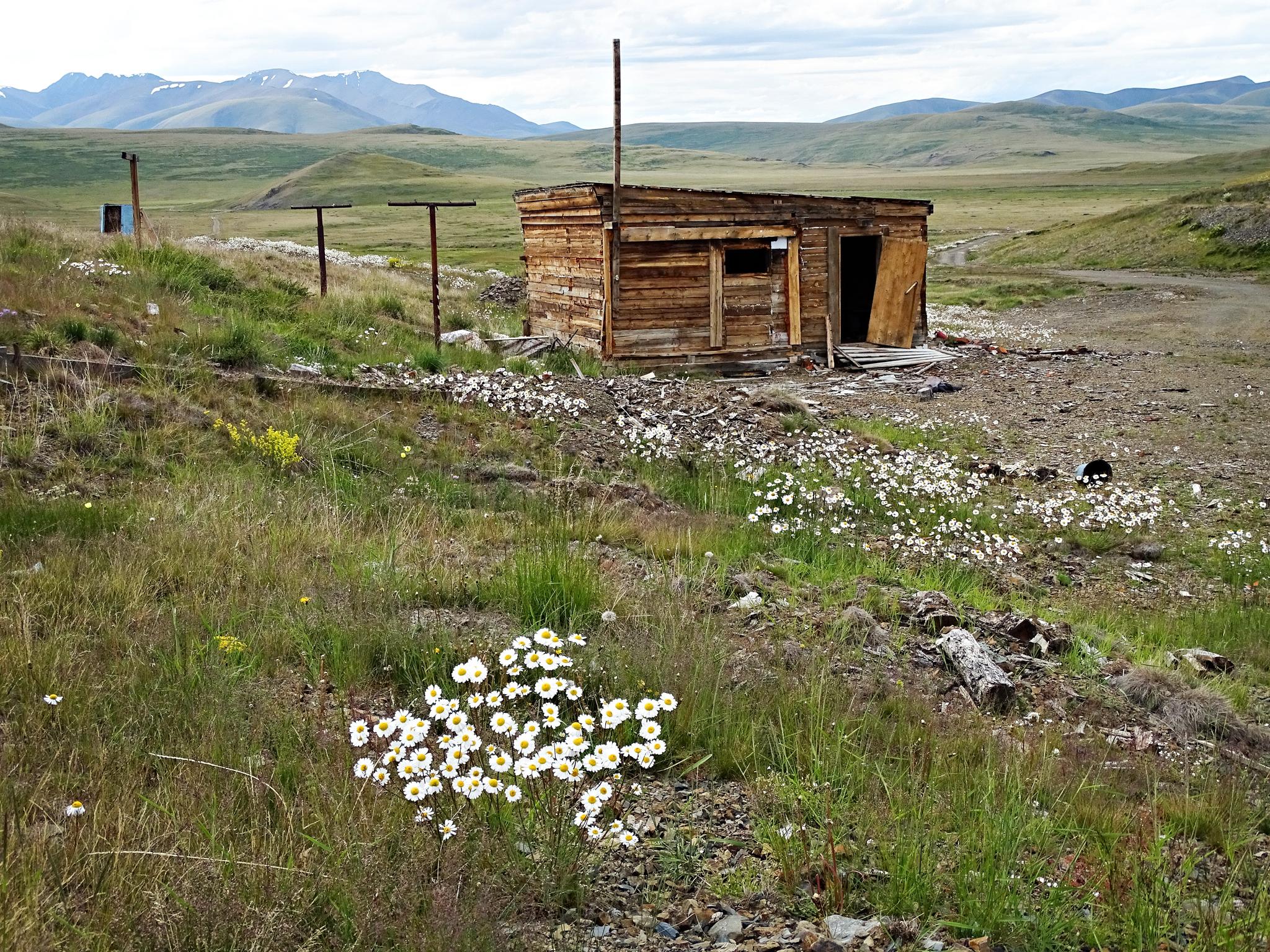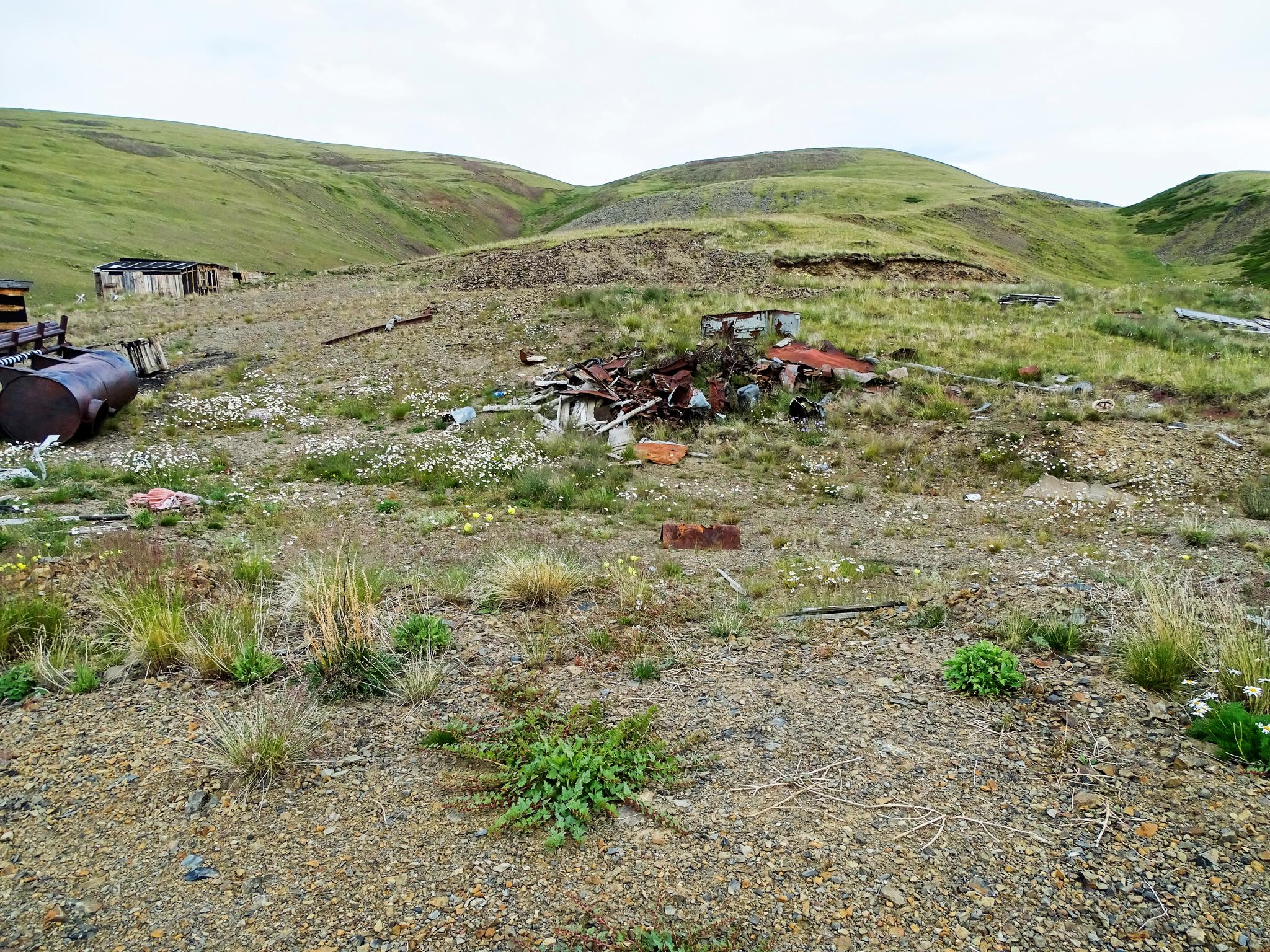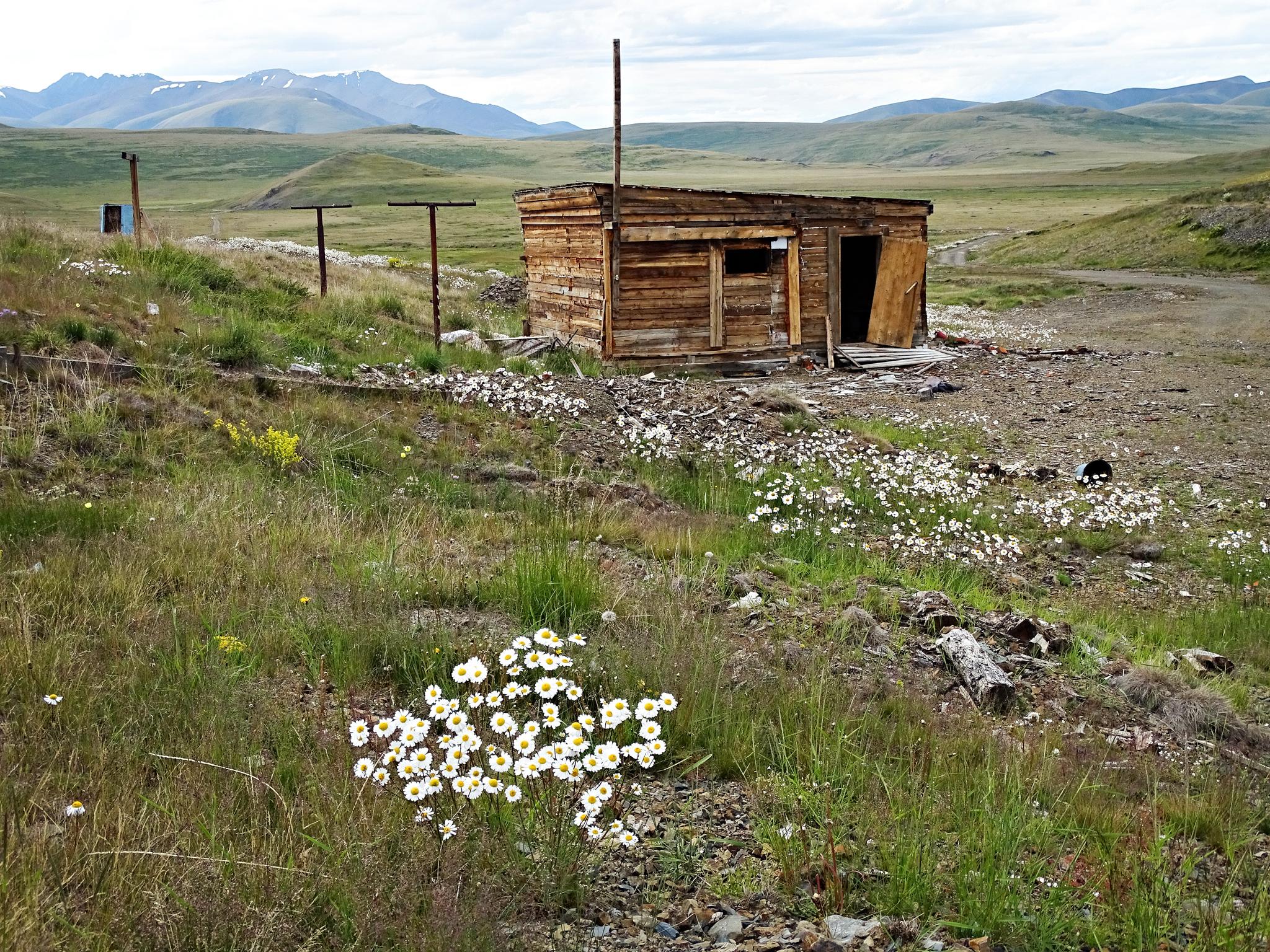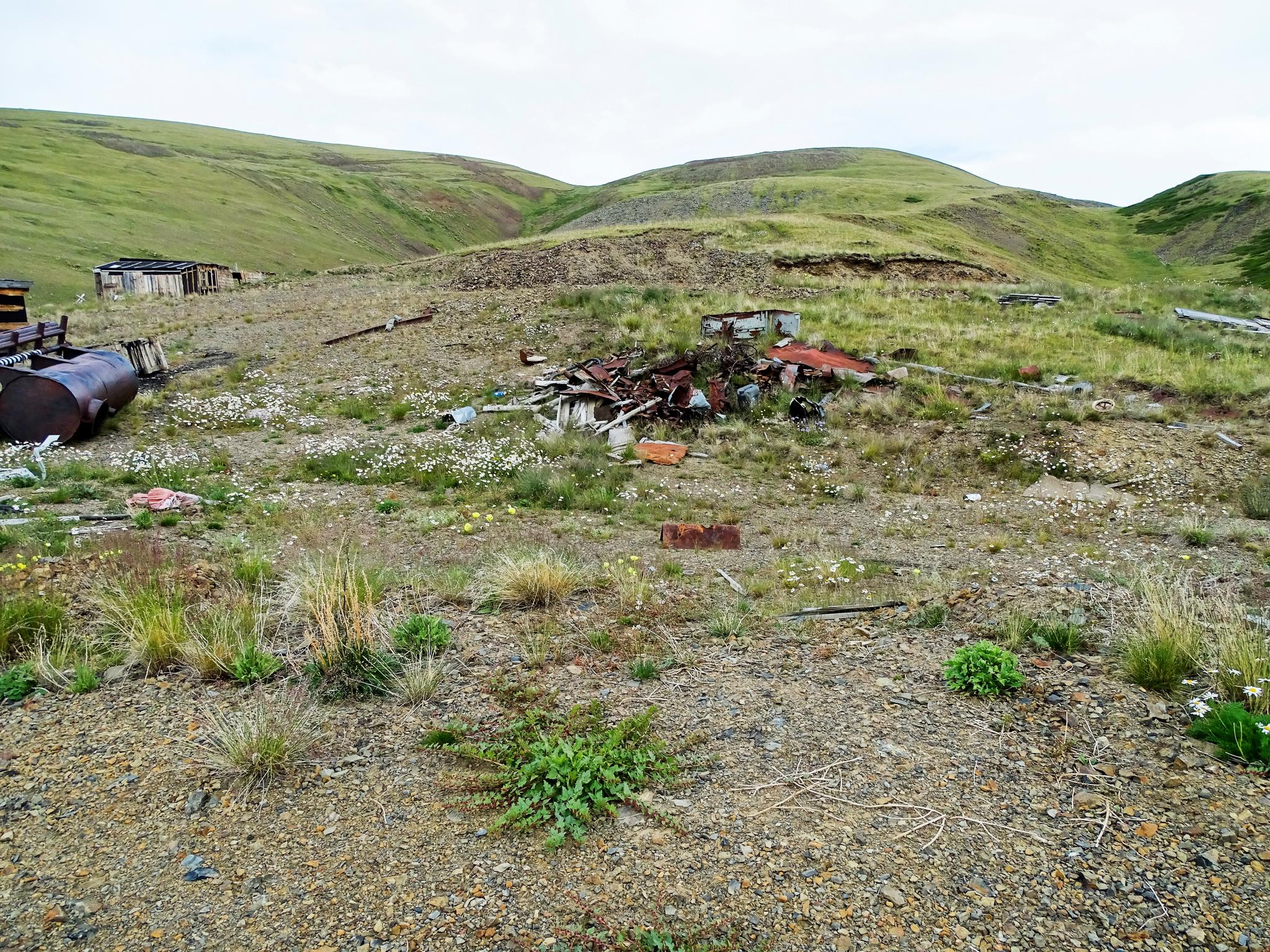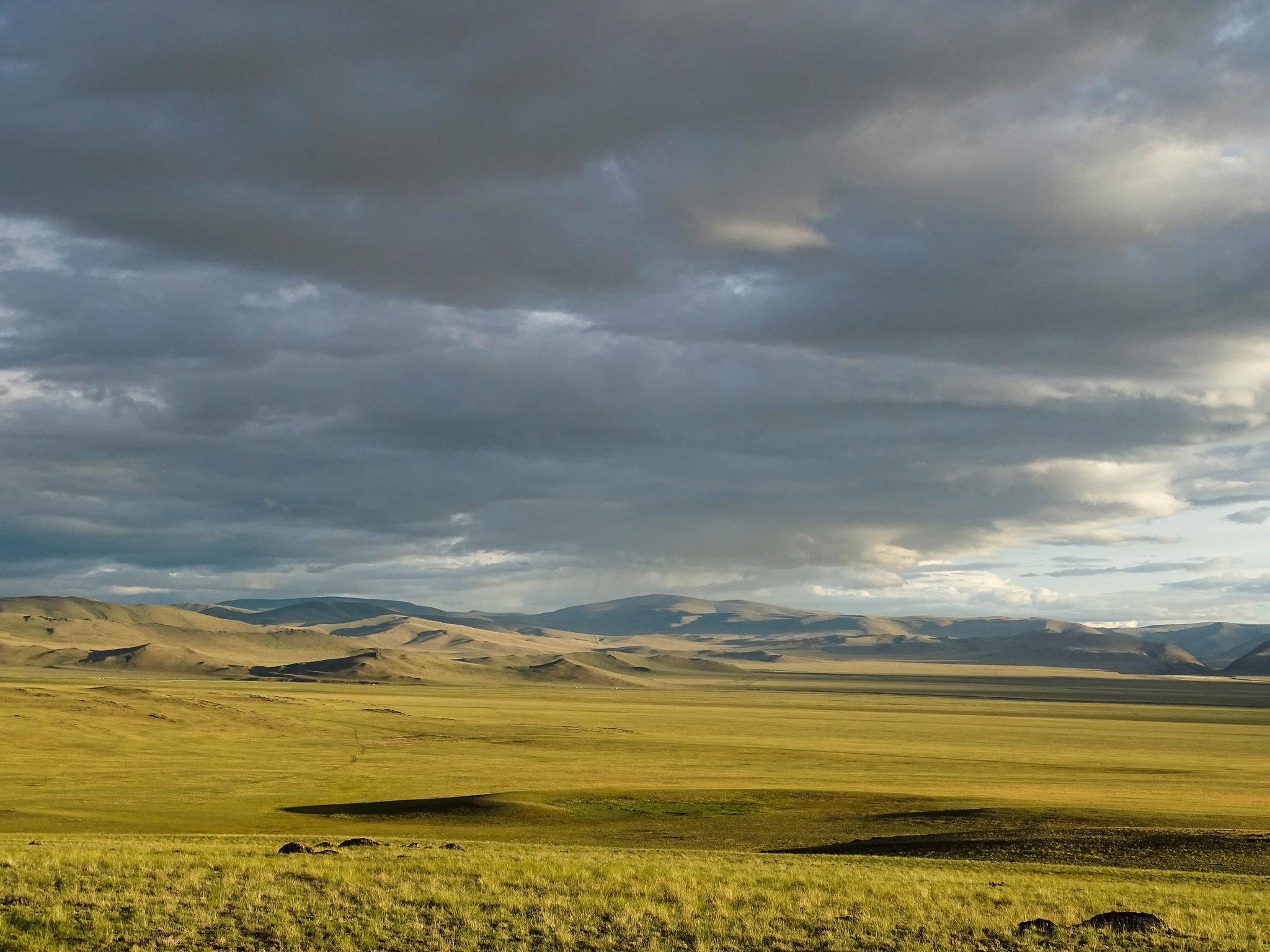 January 8th, 2008: A proposal is on the table: The 30 million USD investment is said to have tremendous potential. The mining company Imperial Mining promises prospects of massive profit if the resources underground in the scenic Central-Asian mountains are mined.
The 22 members of the board of directors at the European Bank for Reconstruction and Development (EBRD) are gathered around the oval table at their headquarters in London. They are presented with what appears like a promising plan to explore and eventually mine cobalt, a much sought-after mineral, in the border area between Russia and Mongolia.
The money they are about to invest are public funds, traced back to taxpayers in Europe and other western countries that provide capital for the bank.
If the bank officials had researched the project more thoroughly, they would have found that the russian Alexander Glukhovskoy, one of the owners and directors of the company asking for money, is wanted internationally for fraud.
At the end of the meeting, a decision is made. The company is promised up to USD 30 million.
From interior design to mining business
For Muscovites, Glukhovskoy is a colorful, but highly controversial businessman.
He becomes a well known figure when he and his business partners in the early 2000s assumes control over 90 businesses and properties in Moscow using methods described by Russian court and police as blackmail, threats, forgery and fraud.
- They operated like a pure intelligence service, a Russian police detective who was working on the case, told the Vedomosti newspaper.
The victims tell stories of how Glukhovskoy brought bodyguards, armed with machine guns, to business meetings.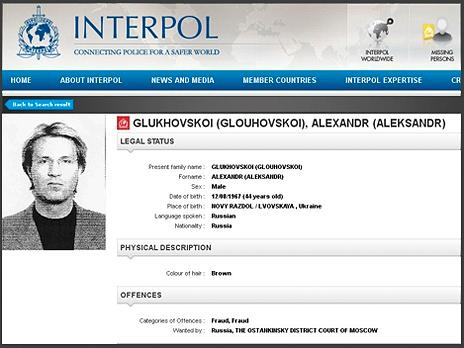 From October 2005 he is on Interpol's list of its top ten wanted Russians. Five of his partners, his accountant and a close staffer are convicted of fraud.
Glukhovskoy himself flees the country.
He owns a mansion on a private island in Fort Lauderdale, Florida. Behind closed gates Glukhovskoy and his former wife have an large house with a pool, a cinema, four garages and a private pier for yachts.
During the 2000s, a company called Home Design International is registered at this address and under Glukhovskoy's name. On May 9th 2006, however, the company suddenly changes its profile: The company is renamed Americo Resources, and the interior design theme is switched to mining operations in Central Asia.
In 2006 and 2007, Glukhovskoy and his partners secure licenses for cobalt mining. At the same time, Imperial Mining is also seeking additional investors in London.
The Mining Money
When the board of directors at the European Bank of Reconstruction and Development (EBRD) convenes for a meeting in January 2008, they are in a position to decide how billions of public funds should be invested.
The EBRD is owned by 64 member countries. The heart of the bank's operation is to make financial investments in countries transitioning to a market economy, particularly former Soviet states. Their aim is to contribute to reducing corruption, strengthening of democracy and to ensure corporate transparency in the countries where they invest. There is a lot of risk involved, however, in many of these projects. The bank has a strict set of rules and standards for how and when to invest money.
The last item on the agenda for the meeting at the EBRD is the potential investment in Imperial Mining Holding. The company is registered on the Isle of Man, but its office address is in Moscow. Potential investors are enticed with prospects of making huge profits.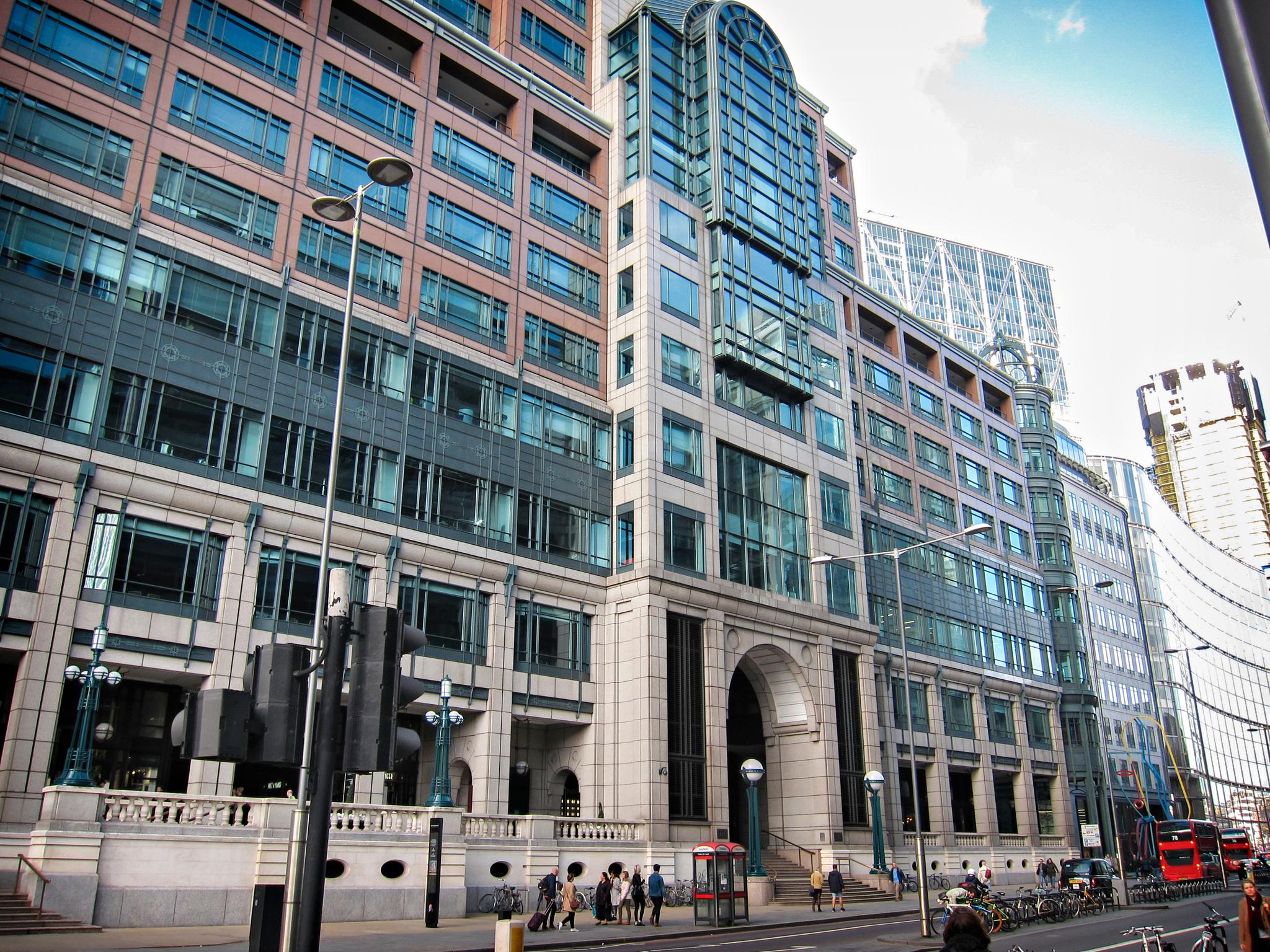 – Seen from a Norwegian point of view, we were very pleased to observe that the project aimed at promoting private participation and increased competition in the mining industry, in addition to setting high standards to ensure transparency and business ethics, says Ole Hovland.
He was the representative for the Norwegian Ministry of Finance at the EBRD, and is currently working as a special advisor for the Norwegian Ministry of Finance.
Hovland says he cannot disclose the content of the board's internal discussions. But when the meeting is over, the bank's board of directors has decided to invest up to USD 30 million in the company.
Neither Hovland nor the EBRD wish to comment on whether the EBRD knew that Alexander Glukhovskoy had a stake in the company.
A simple internet search, however, would have shown that the man who is both a stakeholder and a member of Imperial Mining´s board of directors, is at this point wanted for fraud.
In addition to Glukhovskoy, there is one other shareholder in Imperial Holding at this point. The majority stakeholder is IM International, an anonymous shell company registered in the tax haven of Cayman Islands. Hiding behind this company we find the husband of Glukhovskoy's former accountant.
By November 2008, EBRDs has transferred USD 21 million to Imperial Mining.
Cobalt frenzy in Altai
Exploration drilling begins during the summer of 2008 in the hills and mountains around Altai in Central-Asia.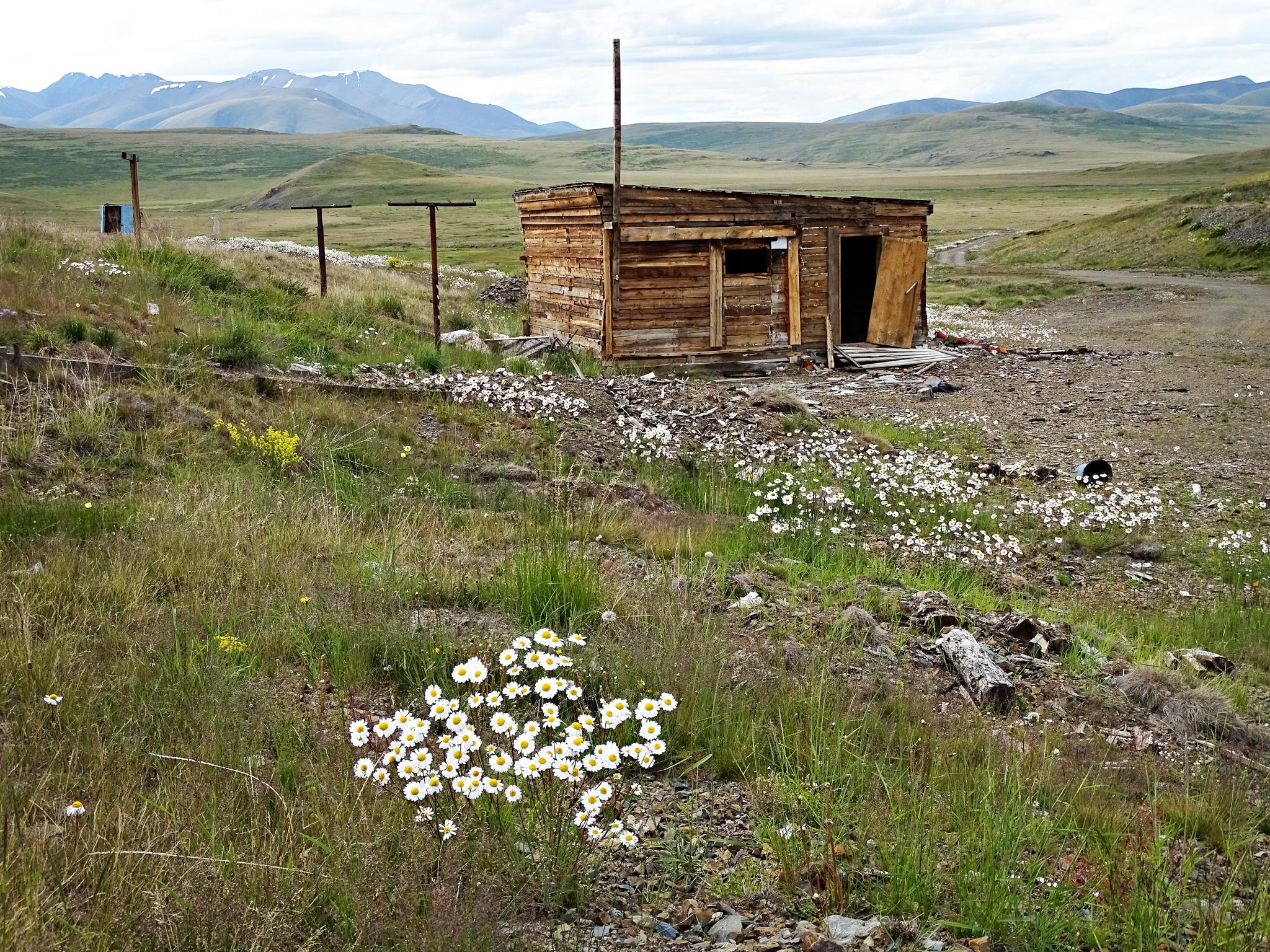 There are no roads, no electricity and no water in this desolate area. But on paper it still seems promising: The company claims that mining in this area can potentially generate revenue of at least USD 70 million annually from 2016.
As soon the exploration drilling is over, however, all work seizes. Many of the people who worked on the drilling site, claim they never got paid.
Meanwhile, the company is about to run out of money. Creditors demand that Imperial Mining's subsidiary files for bankruptcy.
USD 15,4 million disappear in shell companies
Aftenposten has obtained access to documents from the law firm Appleby as well as company registries in 19 different tax havens. Imperial Mining is a client of Appleby on Isle of Man – where the company is officially registered. These documents were leaked to Süddeutche Zeitung and have been shared with Aftenposten, through The International Consortium of Investigative Journalists (ICIJ).
The company's financial records suggests that Imperial Mining had few other funds than the public money they received from the EBRD.
A large part of the company's funds disappears in one transaction as early as in the beginning of 2009. Imperial Mining pays USD 15,4 million to a shell company in Cyprus - Obrazo Investments Limited - controlled by their own largest shareholder - IM International - in the Cayman Islands. For this amount, the company gains control over a Russian company with no other assets than a mining license in Altai.
In comparison, the most important of the other licenses the company buys, is worth 25.000 $.
This means that vast amounts of money was funneled out of the company by its own shareholder, camouflaged by an overpriced transaction to a shell company in Cyprus.
The company Imperial Mining valued USD 15,4 million is registered behind a run-down façade in Moscow. Today, there is no trace of it. The Cyprus company was dissolved in 2016.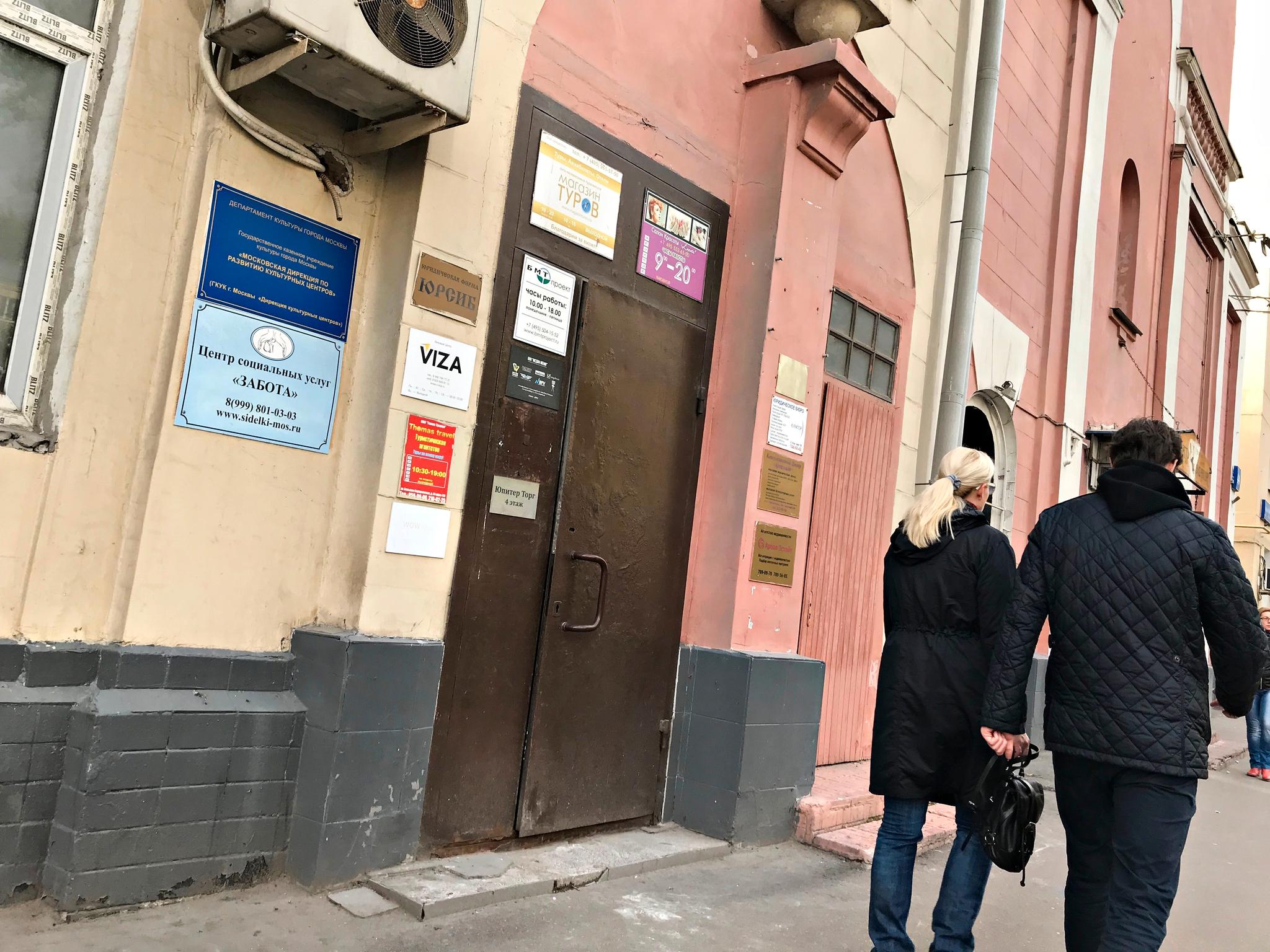 Traveling the world on a yacht, chased by creditors
In December 2010 the Russian shipping expert Mikhail Voytenko travels from port to port in Thailand.
He's working for the Trade Finance Bank, a Russian company and one of the many creditors chasing Glukhovskoy, who is wanted for fraud.
Voytenko has one lead: The bank has discovered that Glukhovskoy bought the USD 4,8 million sailing yacht Serenity C, which is now sailing around the world – starting in Italy and heading for Thailand.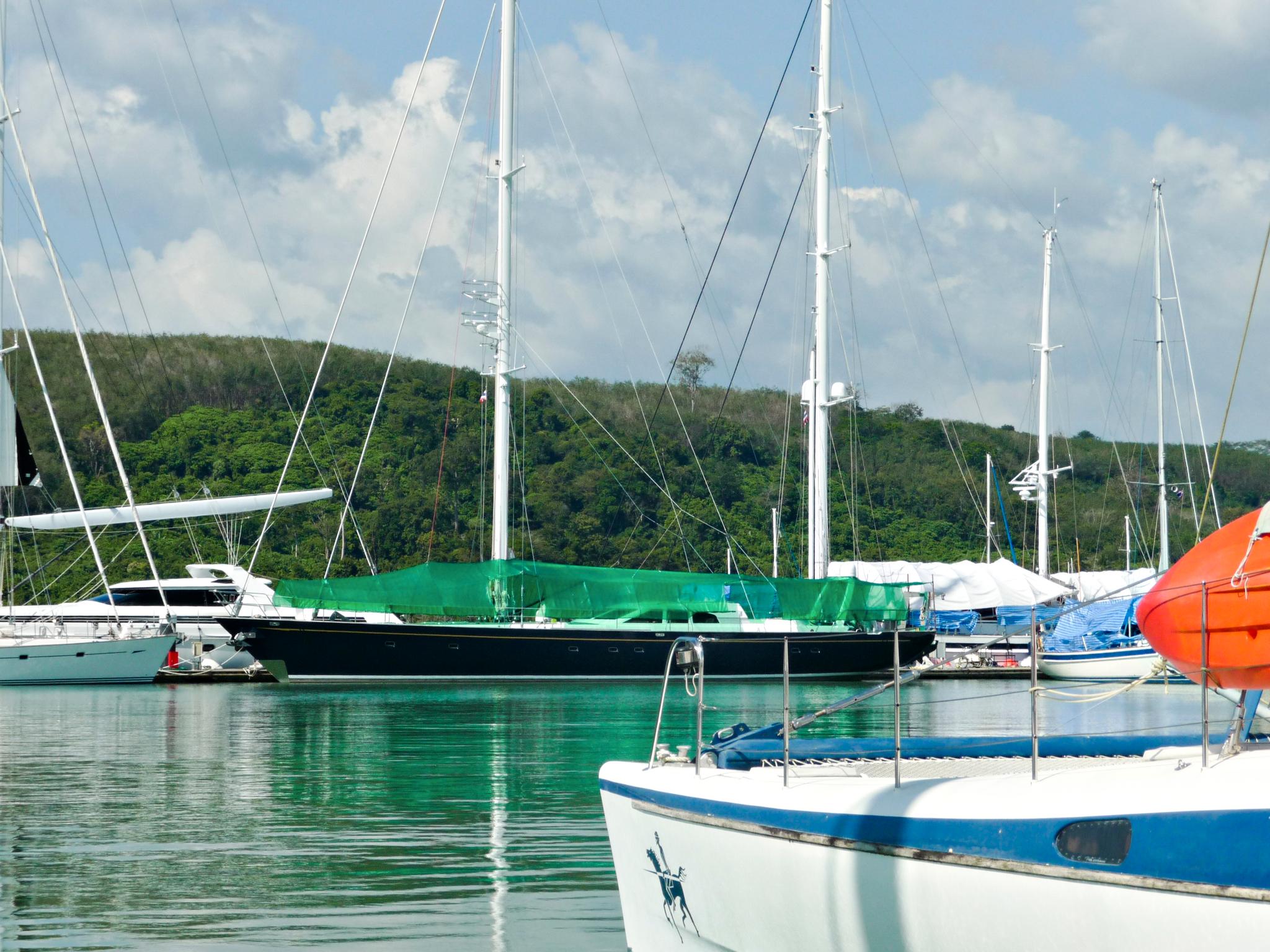 - I spent two months looking for him – first in Pattaya, then in Bangkok and finally in Phuket, Voytenko says. Before he had to flee Russia, he used to be an investigative journalist.
- It wasn't that hard to find his yacht. It's big and luxurious. It was docked in a marina in Phuket.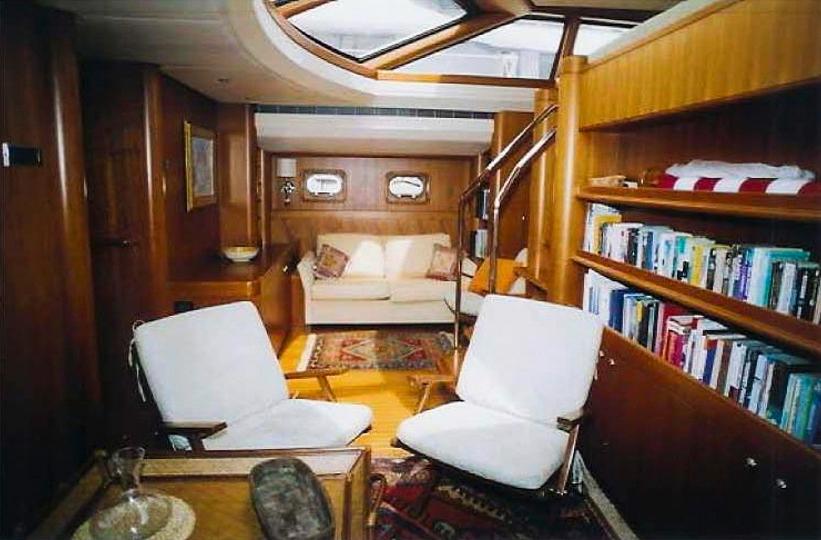 The bank threatens to confiscate his yacht, but Glukhovskoy pays the money he owes them up front and then disappears again. He was last seen in a bar on the island Ko Samui in 2011.
Aftenposten has gathered available positioning data for the yacht and found that in the years between 2012 and 2016 the yacht has been in Thailand and in the Mediterranean. After 2016, however, there are no more leads.
While Glukhovskoy is sailing around the world, wanted by Interpol, there are several transactions between Imperial Mining and Glukhovskoy's Florida-registered company.
We get in touch with Glukhovskoy's ex-wife, who in the Florida company registry is named as a co-owner and contact person for Americo Resources.
- I've got nothing to do with this. You need to talk to my ex-husband, Julia Glokhoyskaya says.
Aftenposten has repeatedly tried to call a Florda number registered on Alexander Glukhovskoy, but no one has answered. Julia Glokhoyskaya claims to have no knowledge of his whereabouts.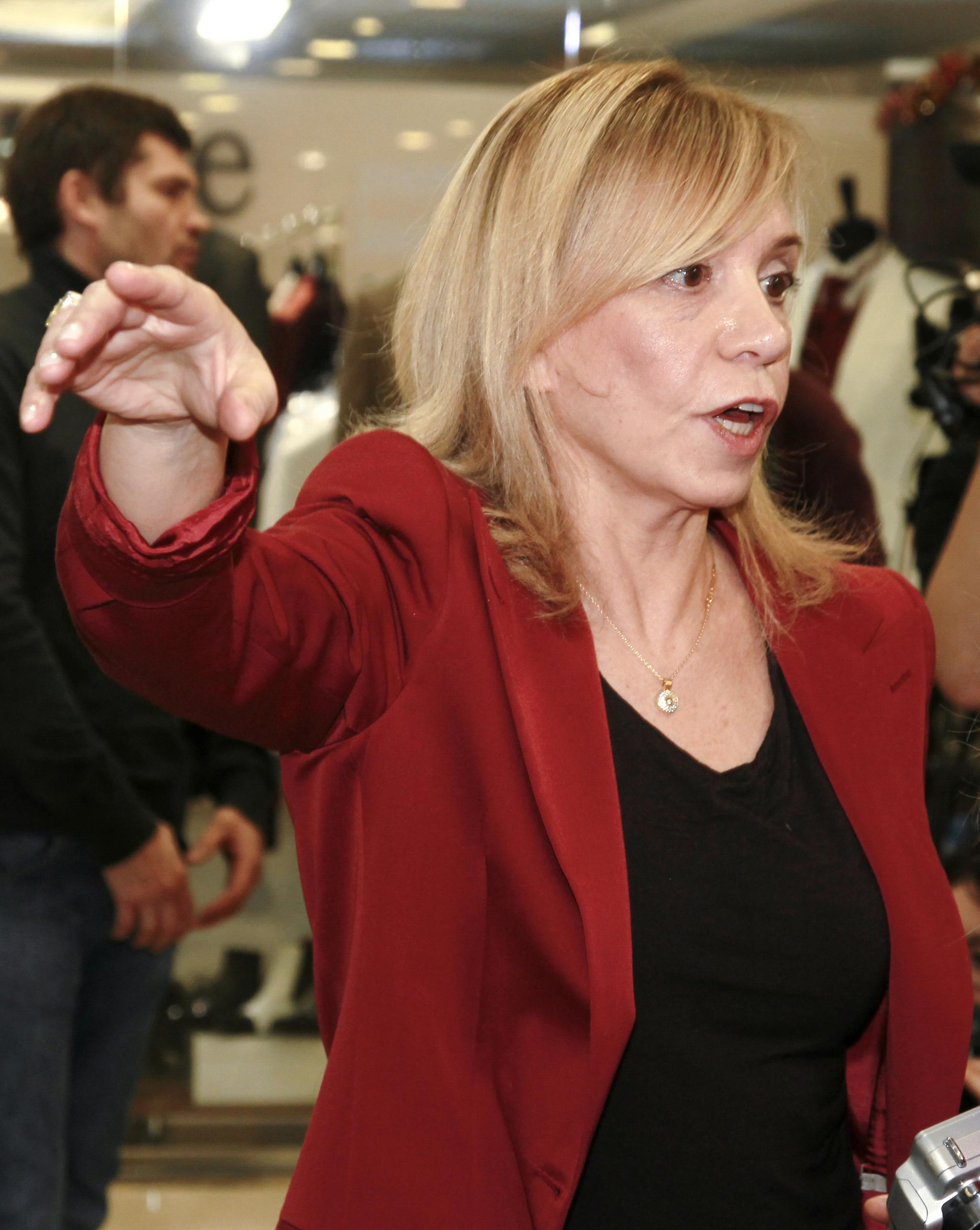 A scapegoat placed in psychiatric hospital
In the summer of 2010 the EBRD finds itself in the middle of a corruption scandal:
The Russian owner of a Canadian oil company accuses Russia's top representative to the EBRD, Elena Kotova, of demanding bribes in return for approving a loan to his company.
An internal investigation at the EBRD concludes that Kotova did break the bank's ethical code of conduct.
When asked by Aftenposten, the EBRD states that Kotova is connected to the bank's investments in Imperial Mining and that she was involved in "corrupt activities."
In December 2010, while Kotova is skiing in the Rocky Mountains, the story breaks in the British media. She returns to Moscow, where she send her resignation to Vladimir Putin, the then-prime minister. Her diplomatic immunity is removed.
Kotova is then placed under house arrest. In 2013, she is given a one-hour notice and committed to the infamous Kashchenko psychiatric hospital in Moscow. The hospital is known for involuntary medicating dissidents during the Soviet era. This is also where some of the members of the famous rock group Pussy Riot was placed - and given a diagnosis - after their protest in a Moscow cathedral.
The trajectory of Kotova's fall – from a jet-set lifestyle and board member of the EBRD to a psychiatric hospital – is extraordinary, even in Moscow.
In 2014 she is was granted amnesty in her appeal case.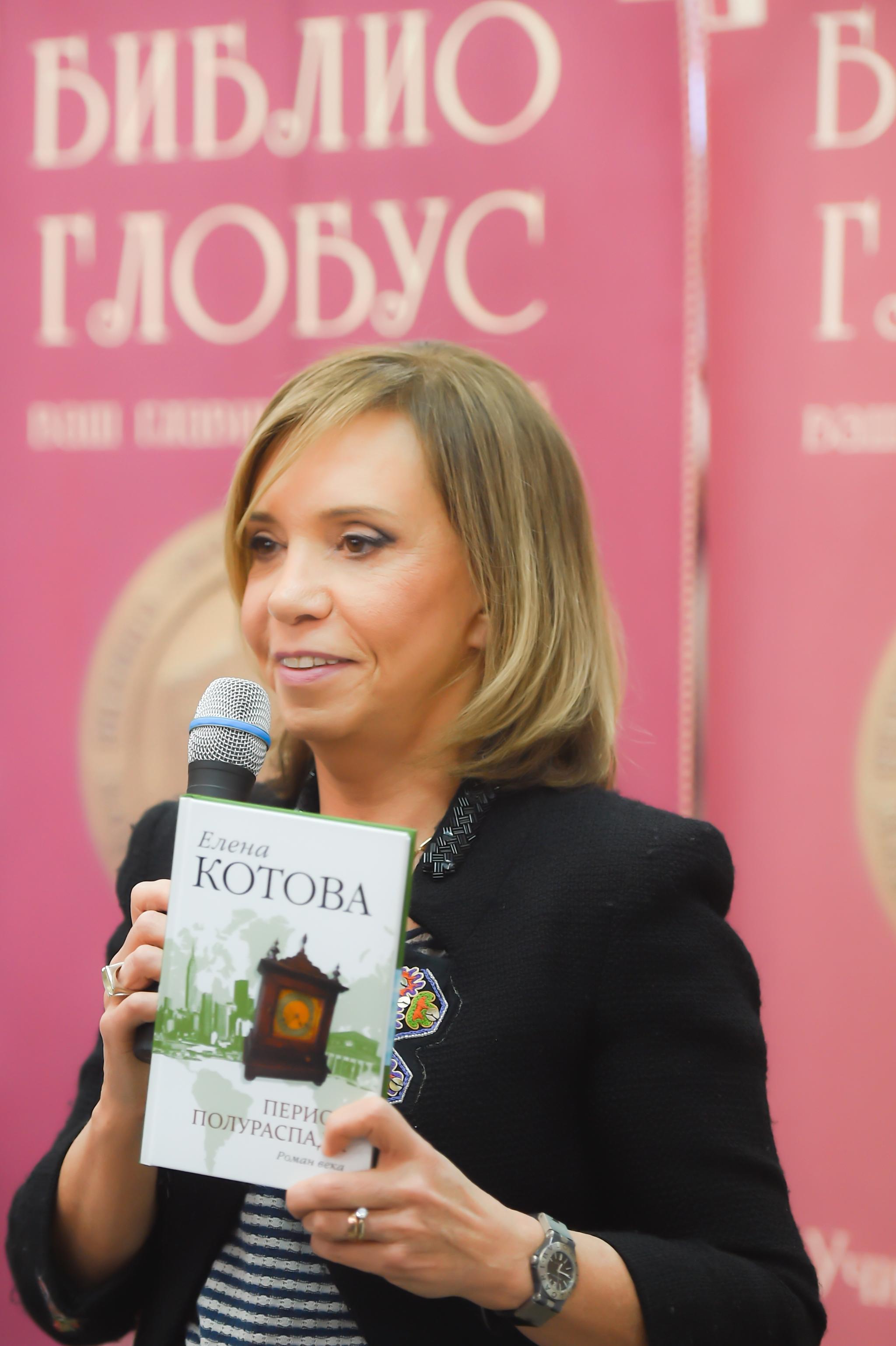 Claims that the EBRD was warned
Today, Kotova is a free woman in Moscow. She is a sucessful author of books and and designs luxury apartments for wealthy Russians. She tells Aftenposten that she warned the EBRD's leadership against the Imperial Mining project after reading in the EBRD's case files that Glukhovskoy was a key shareholder.
- I discovered that Glukhovskoy was under investigation for illegally obtaining the Altai license, Kotova tells Aftenposten.
- I shared the information and my concerns with the EBRD. They just said: "Everybody can be under investigation in Russia, this means nothing."
- No sensible financier would invest money in this kind of project, Kotava says.
Aftenposten has presented Kotova's version of what happened to the EBRD.
"Elena Kotova's memory of her actions is faulty and not borne out by the evidence", Jonathan Charles, Managing Director of the Communications department at the EBRD, writes in an e-mail.
After Kotova was dismissed, the EBRD invested an additional USD 250.000 in Imperial Mining.
Millions disappear – but where are the receipts?
Money keeps flowing out of Imperial Mining between 2009 and 2011. The accountant raises the alarm: More than USD 7 million has disappeared in «consultant fees» with a lack of documentation.
Imperial Mining's accountant points out that the company doesn't state who the company´s ultimate owner is and notes that there is a debt to the shareholder company on Cayman Islands without any records of why that is.
Aftenposten passed on the information from the accountant to Finn Kinserdal, an associate professor at the Department of Accounting, Auditing and Law at the Norwegian School of Economics.
- This may indicate that someone close to the company has withdrawn money wrongfully from the company, he says.
Despite having supplied most of the money that is now channeled out of the company, the EBRD only has a 13 percent stake in Imperial Mining.
Aftenposten has gone through the share transactions which show that the bank paid far more for their shares than any of the other owners.
Also, the bank did not have a representative on the company's board of directors until February 2009, even though this is usually something the bank demands when they provide financial support at this level.
The model who seized half a mining empire
On February 4th 2014, a new player enters the field at the company.
On this day, the shares of the Cayman Island company, IM International – the largest owner of Imperial Mining, holding 45 percent of the shares – are transferred to a new shell company, this time in Cyprus.
Behind the buyer – Almoria Enterprises Company Limited – we find the 28-years-old Elena Uvarova, a Russian citizen who lives in San Diego, California. On her website she presents her self as a photographer and a model. On her public Instagram account she posts pictures of a seemingly glamorous everyday life – hanging out by the pool and on the beach in between photo shoots in sunny California.
Appleby, Imperial Mining's legal representative on Isle of Man, wonders who this new, major owner in the mining company is.
"Elena started her professional career as a model," Imperial Mining's director replies, and adds that she still is in 'the world of fashion.'"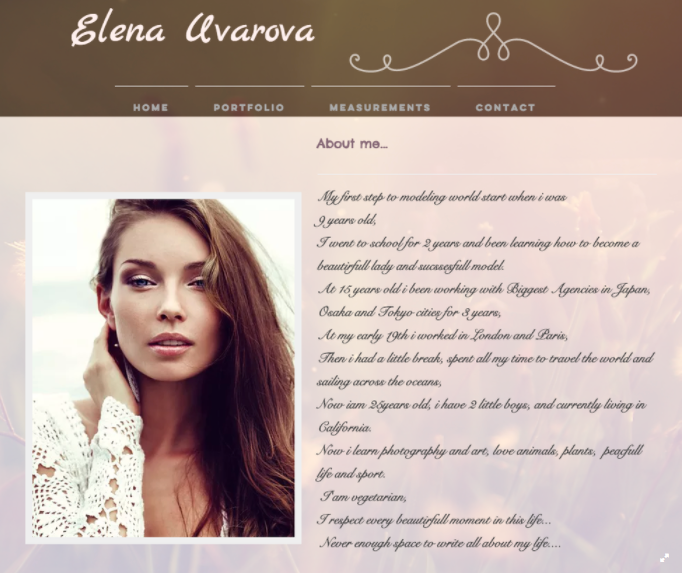 Uvarova has not answered Aftenposten's questions regarding the reason for the investment or whether she knows the internationally wanted Alexander Glukhovskoy.
Going through Uvarova's Facebook profile, we find that one of her 150 friends is a man the Russian media refers to as Glukhovskoy's right hand man during the time before he fled Russia. Today, he is under house arrest, accused of fraudulent activities in Vladivostok.
In an e-mail to Aftenposten, Uvarova refers to the exploration drilling that went on in Altai. She insists that the findings are promising but points out that it is expensive to do business in this region.
- The explorations were conducted in a remote and challenging area. This area is at a higher altitude than Galdhøpiggen, the tallest mountain in Norway, she writes.
Five months after Uvarova entered the company, the shareholders are summoned to an emergency meeting, a conference call where the EBRD also is represented.
During this meeting on July 8th, the board spends a mere 25 minutes on removing three board members as well as going through the financial statements for the last three years, which includes several remarks from the accountant about undocumented transactions worth several million USD.
Everything is approved.
The EBRD does not wish to comment on this.
Aftenposten has, for the past three weeks, repeatedly tried to get in contact with representatives for Imperial Mining. When Aftenposten visits the company's office in Moscow, we are told that there's no longer a company with this name at this address.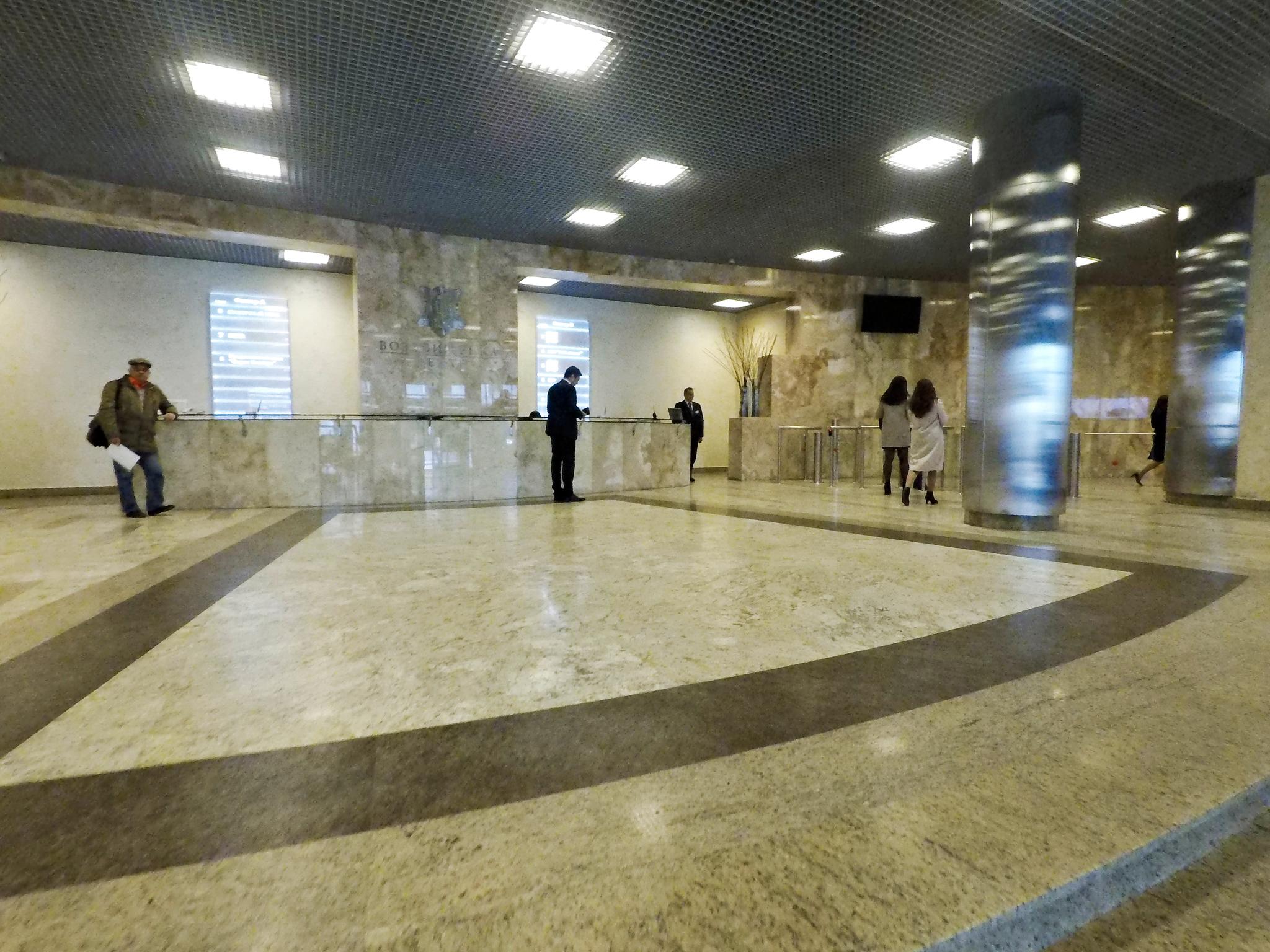 We get in touch with the man who has acted on the behalf of the company in e-mail exchanges with Appleby throughout 2014, a man who is also listed as Imperial Mining's contact person in the EBRD's project description.
- I don't work for this company anymore. It has been several years. I have signed a non-disclosure agreement and can therefore not say anything, Alexei Musteatsa says before ending the conversation.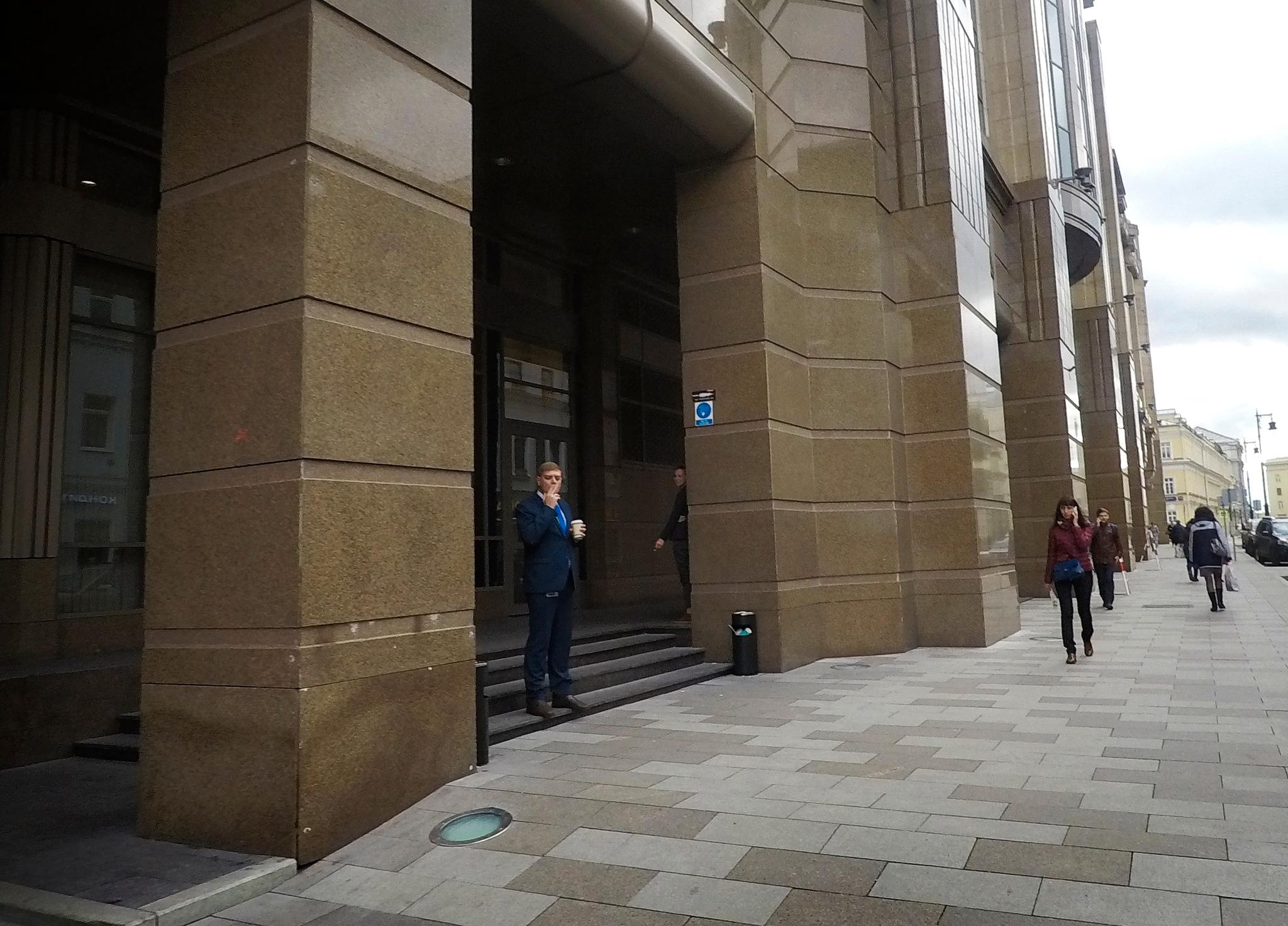 Professor: Looks like a scam
- Given the information we received from Aftenposten, it appears that the EBRD's investments in Imperial Holding Limited (IMHL) is lost in a massive and a well-planned scam.
This is the conclusion of Tina Søreide, a professor at the Norwegian School of Economics and Ivar Kolstad, a senior researcher at Christian Michelsens Institutt, after looking through our findings.
Søreide is one of the Norway's leading experts on corruption. Kolstad does research on development economy and responsible investments. They have experience from international development banks and organizations like the World Bank, the Norwegian ministry of foreign affairs and The Norwegian Agency for Development Cooperation (Norad).
– Development banks are built on state funds. In other words: Taxpayer's money is being invested in high-risk projects. One should expect that these banks take solid precautions for risk reduction, Søreide says.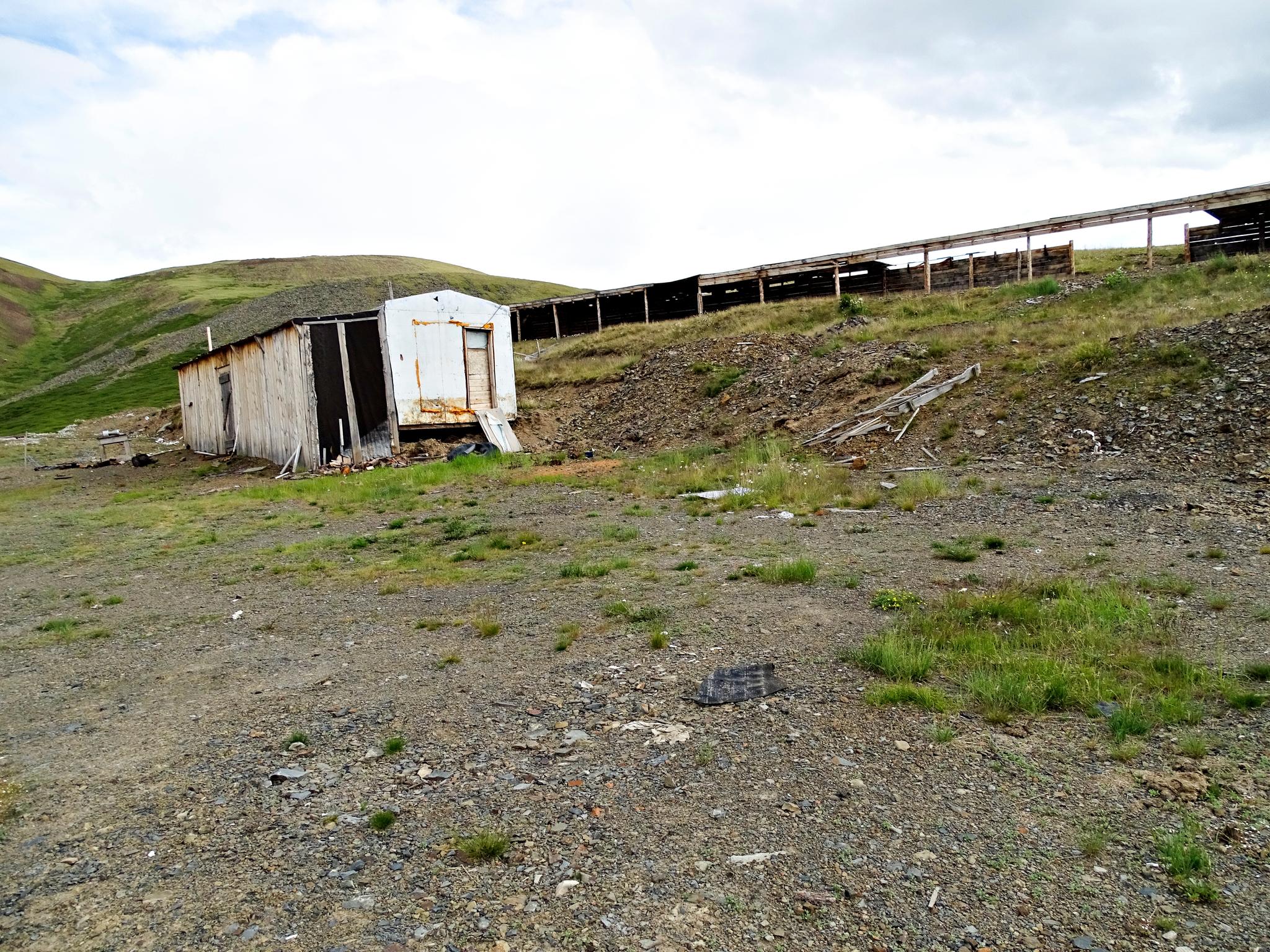 When asked about how the EBRD followed up its investments in Imperial Holding, Norway's board member in the EBRD in 2008, Ole Hovland replies:
– It's mainly the EBRD's administrative team that follows up on the implementation of the particular projects. I have no knowledge of lack of following up on this project, even though this project was one of very few projects where we didn't achieve the results we had anticipated.
Aftenposten has asked the EBRD to answer several questions regarding how the bank could invest USD 21 million of public funds in a project that involved a Russian person who was wanted for fraud and a company structure consisting of several shell companies in tax havens.
The bank has not responded to any of these questions.
"Those occasional projects like Imperial Mining which do not work out as intended should be seen in the context of those overall profits and the huge impact that we deliver in our countries. No development bank or commercial bank can achieve a 100 per cent success rate but we try to get as close to that as we can – and, by and large, we succeed", Jonathan Charles, Managing Director of the Communications department at the EBRD, writes in an e-mail to Aftenposten.
Rusted equipment left behind
Today there are only a few traces left of the mining projects in Karakul in the Altai Republic, where the EBRD once invested huge sums.
The area is under strict control by the Russian Federal Security Service, the FSB. Foreigners are not allowed to enter the area without permission. It lies only a few kilometers away from the Mongolian border.
According to Russian geological authorities and local environment organizations, there are no activities in the area.
New satellite pictures Aftenposten has looked at show no trace of ongoing mining activities. The area consists mostly of untouched mountains, hills and plains.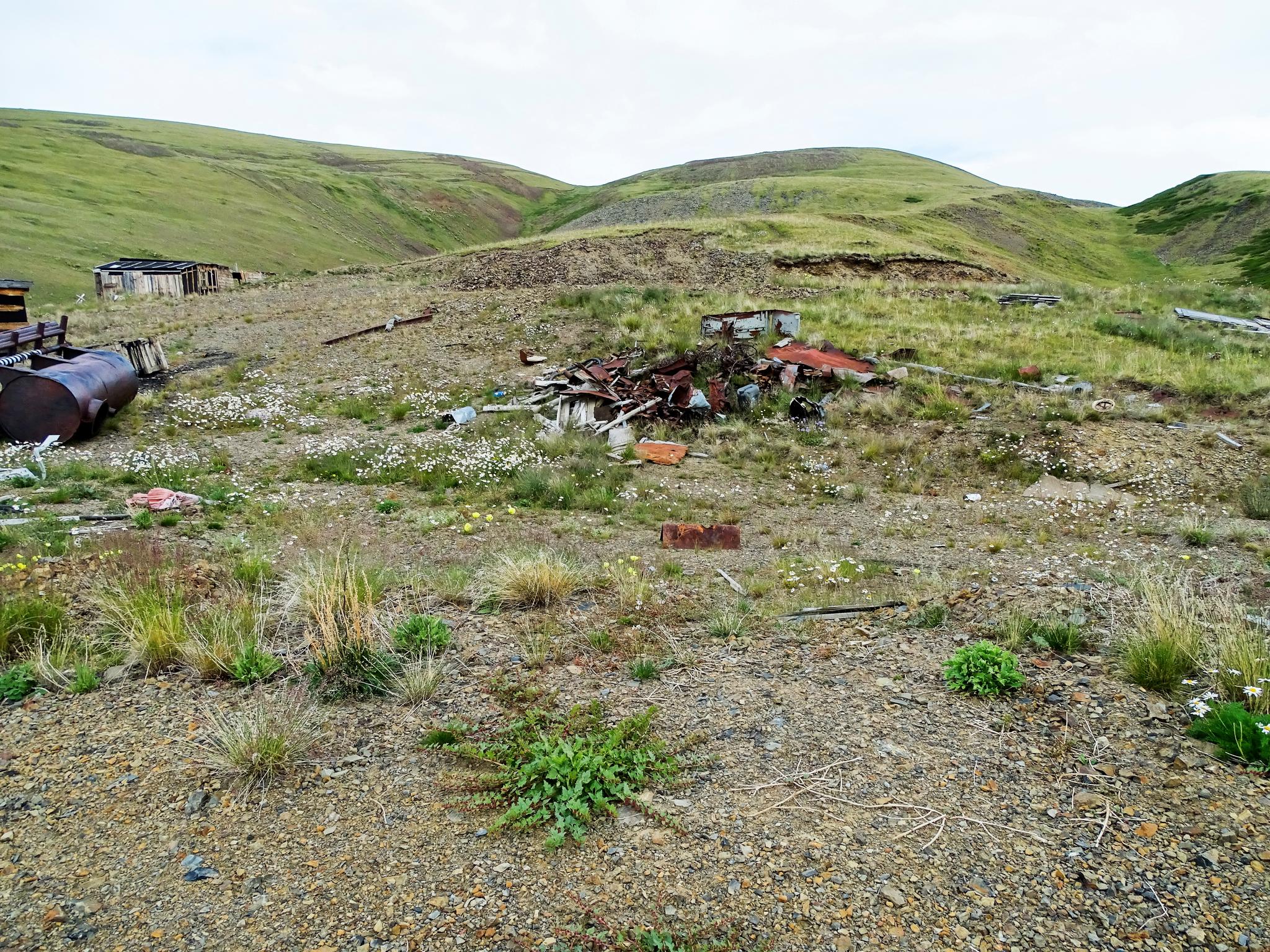 Lack of activity is one of the reasons why the Russian Federal Agency for Mineral Resources, Rosnedra, has cancelled all mining licenses. When asked by Aftenposten, Rosnedra replies that the area has been returned to the Russian state.
This spring, Imperial Mining was erased from the company registry at Isle of Man. But the company is still active in the Russian court system. They have now filed a lawsuit against Rosnedra to get their licenses back.
This will be the 36th trial involving this company and its dream of mining cobalt in Altai.
- All the equipment is just left behind or broken. It's just garbage left. Completely desolate, says Ilya Smelyanskiy an environmental activist.
He visited the area in the summer of 2016 and 2017.
- I think they managed to fool everybody, Smelyansky says.
Translation: Trine Angelskår.