Aftenposten is being thrown out of Turkey
For the first time since 1971, a correspondent for Aftenposten has been declared unwanted.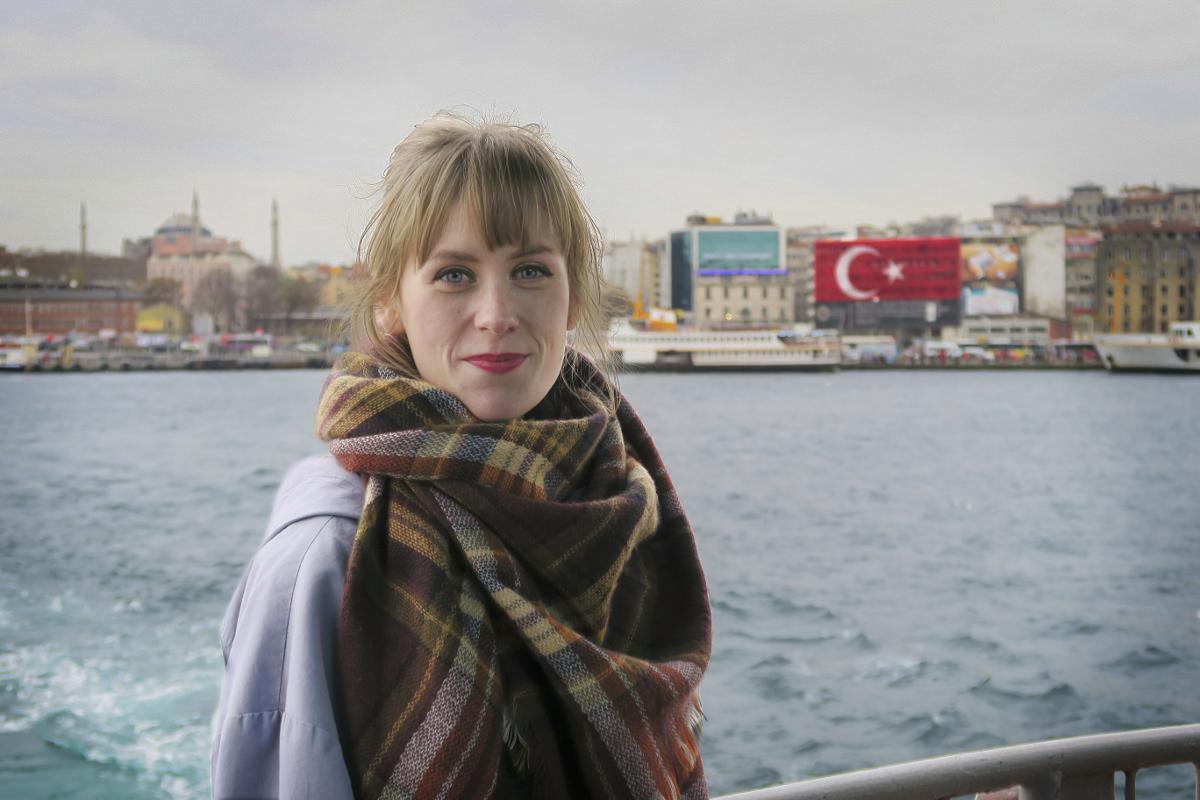 Nyhetsbrev Få oversikten med vårt nyhetsbrev om Ukraina
Silje Rønning Kampesæter is being kicked out of Turkey. The previous time Aftenposten experienced something similar was in 1971, when this newspaper's Moscow-correspondent Per Egil Hegge was expelled from the Soviet Union.
— Aftenposten is looking very seriously at the fact that we are in effect declared non grata, says editor in chief Espen Egil Hansen.
— We are permanently based in Russia and China without major problems, but are not allowed to stay in NATO-member Turkey. This is completely unacceptable, especially since a close millitary allied shows contempt for basic freedom of press, he adds.
Objections againts fiancee
Ms. Kampesæter opened Aftenposten's bureau in Istanbul last year. After six weeks her application for a permanent press accreditation was rejected, which also implies that she will not be granted a residence permit.
Turkish authorities have not been willing to give Aftenposten a formal rejection of the application for a residence permit, and they have not issued any written statement on the reason why Ms. Kampesæter has not been granted a press card.
From what Aftenposten has learned the Turks have made it clear that their objection is directed against her fiancee, who moved to Istanbul with Ms. Kampesæter. He was born and raised in Germany and is a German citizen, as are his parents, but their ethnic background is Kurdish, and they left Turkey in the 1970's.
Aftenposten has formally requested information from the authorities about what concrete reasons lie behind the refusal to issue a press accreditation and residence permit to our correspondent. This request has been rejected by the Turkish embassy in Oslo.
— Every case is being considered on the basis of its own criteria. Turkish autorities will not make any statement about the reason why someone is refused a press accreditation, and they have not done so in Ms. Kampesæter's case, according to the deputy embassy chief, Ülkü Kocaefe.
Fears fabricated evidence
— My fiancee has done nothing else than having a Kurdish background. He had hardly visited Turkey before this. If they really meant that he has done something wrong, they might have acted while we stayed in the country for over a month after they told me about the rejection. There was more than enough time to interrogate him, arrest him or kick him out of the country for that matter. They did not. And we had no problems when leaving Turkey. As this matter is now coming to a head, Ms. Kampesæter is fearing that someone might fabricate «evidence» against her fiancee.
— We are aware that serious accusations may be raised when this case becomes public, in order to prevent the autorities from losing face.
Low standing in press freedom index
The organization Reporters without borders has ranked Turkey as no. 149 out of 180 countries in its index of press freedom, i.e. behind Zimbabwe, South-Sudan and Afghanistan, mainly because of increasing censorship online, legal action against media, sacking of critical journalists and gagging of Turkish media.
Turkey has also received harsh criticism for human rights violations. Norway's embassy in Ankara said in a report to the Foreign Ministry in Oslo last December that «Turkey finds itself in a dark, dark valley where fundamental human rights are threatened in the way the nation has not seen in several decades».
A fresh example on suppression of the press is the imprisonment of staff from the Turkish daily Cumhuriyet. The chief editor Can Dundar and bureau chief Erdem Gul could get a life sentence for having published information that trucks belonging to Turkish intelligence were stopped and searched in the southern part of the country, on their way to delivering weapons to Syrian opposition groups.
Forreign minister: Dissapointing
Norway's foreign ministry has also been in contact with Turkish authorities about this case, most recently when foreign minister Børge Brende met his colleague in Ankara last month.— Turkey plays an essential role, regionally and internationally. Therefore it is regrettable that Aftenposten's Middle East correspondent has not been given the necessary permits to establish herself in Turkey, says Mr. Brende. The minister does not wish to speculate why permission has not been granted, but he adds that Turkish authorities have underlined that this is in no way connected to any form of negative estimation of Aftenposten.
— I have already raised the matter with the Turkish foreign minister, and as he indicated the refusal would be maintained, I expressed my disappointment. We are considering the follow-up, says Mr. Brende.
Asked to send a new correspondent
The Turkish embassy in Norway have indicated that the press accreditation would be granted, if the paper changes its correspondent. Aftenposten has no such intention. The alternative is to move the Middle East bureau to Amman, Jordan.
— Of course we never even considered complying with Turkey's request to send a different correspondent. Aftenposten choses its own employees, and we think Silje Kampesæther has done a good job in Turkey, in spite of extremely difficult working conditions. Her integrity in these questions has never been disputed. It is disappointing that we have to move the bureau to Jordan, but this of course does not mean that we will stop reporting from Turkey, says chief editor Espen Egil Hansen.
Concerned about press freedom
The organisation International Press Institute (IPI), which works for international freedom of the press, say they are not surpised to hear about Aftenposten's problems in Turkey.
— We are very concerned about press freedom in Turkey. They have shown a willingness to imprison journalists. We have also seen that journalists have been arrested or thrown out of the country based on rather vague accusations about support for terrorist groups, says Steven Ellis, director of communications with IPI.
— The situation is particularly bad in southeastern Turkey, where the press is in effect beeing refused access, he says, referring to the part of the country where the Kurds make up the majority.
- Will Brende "walk the talk"?
The Norwegian press association says it is totally unacceptable that Turkey, a NATO-ally, in effect makes it impossible for Aftenposten to establish a correspondent bureau in the country.
— It should not be possible for a nation like Turkey to do such a thing, but unfortunately this is not very surprising, considering the conditions the local press is working under. Obviously Turkey does not recognize the free press, says the press association's secretary general Kjersti Løken Stavrum. She adds that this situation involves a challenge for Norway's government.
— Foreign minister Brende promised to «walk the talk» as he launched the ministry's new initiative for press freedom and human rights, and then suddenly he gets this delicate matter on the table. Now we will see if he really acts on his own promises, says Ms. Løken Stavrum.